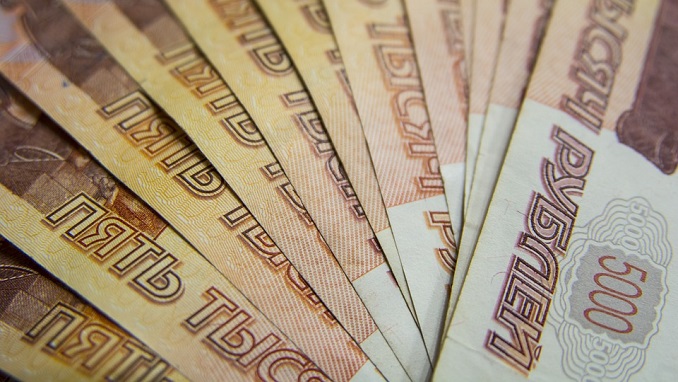 A wealthy Russian couple living in North Carolina is facing multiple charges including money laundering after they were arrested by FBI agents in a raid on their $5 million home in Raleigh earlier this month, RBC reported.
During a federal court appearance on Dec. 6, Leonid Teyf was charged with money laundering, conspiracy in a series of money laundering, aiding and abetting in money laundering, bribery of a public official, murder for hire and possession of a firearm with an obliterated serial number.
Teyf's wife Tatyana was charged with money laundering, conspiracy in a series of money laundering and aiding and abetting in money laundering. In total, the couple was indicted on 29 combined charges. Three other Russian nationals were involved in the scheme, U.S. prosecutors said.
According to recently unsealed indictments, investigators say the couple profited off a $150 million kickback scheme involving a contract with the Russian military to purchase their multi-million dollar mansion.
Bank transactions also show the couple bought nearly $400,000 worth of Mercedes-Benz vehicles, and spent $2.5 million on artwork from a New York gallery.
Authorities said that since December 2010, the couple has opened at least 70 financial accounts at four different banks, and wire transfers show money coming into the couple's bank accounts from countries known to launder money, including Belize, the British Virgin Islands, Panama and Seychelles.
According to Russian media, between 2010 and 2012, Teyf, being in the post of deputy head of Voentorg, a company producing military accessories, was involved in corrupt activities. Investigators say he found contractors for the implementation of orders for the needs of Russia's Ministry of Defense, which was then headed by Anatoly Serdyukov.
Before concluding a contracts, Teif demanded from contractors to transfer part of the money received from the Ministry of Defense to him and his accomplices, the investigation reveals. In this way, Teif received around $150 million. He was getting kickbacks in cash, and then withdrew money from Russia through foreign accounts.