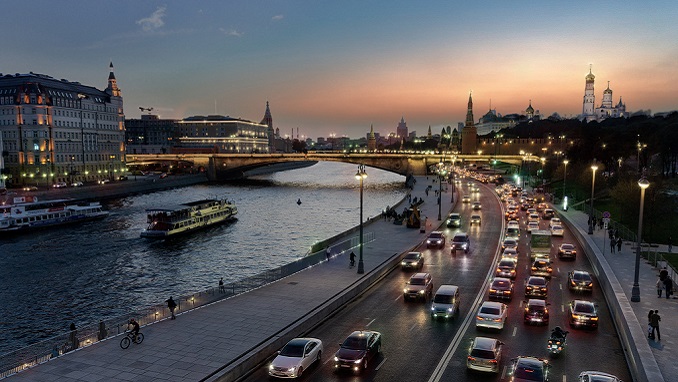 Russia's federal financial monitoring service, Rosinfomonitoring, has found 4,197 offshore companies controlled by Russian citizens in the Panama Papers, the head of the country's anti-money laundering agency Vitaly Andreev has said, according to RBC.
The Panama Papers are 11.5 million leaked documents that detail financial and attorney–client information for more than 214,488 offshore entities. The documents, some dating back to the 1970s, were created by, and taken from, Panamanian law firm and corporate service provider Mossack Fonseca, and were leaked in 2015 by an anonymous source.
Speaking at a conference titled "Priority Directions of Anti-Corruption Policy in Russia and the World," Andreev noted that check by Rosinfomonitoring showed that Russian companies involved in the financial scandal made financial transactions totaling more than $74.9 million. Many of the companies mentioned in the Papers are associated with "governors, deputies and ministers," Andreev said.
Americans control 3,066 companies from the leaked documents, the RBC report says. More than 50% of legal entities are registered in the British Virgin Islands. This jurisdiction is most popular among citizens of Russia and the U.S. The British Virgin Islands are followed by Panama and the Bahamas.
According to Andreev, the information about "dubious financial transactions" by Russians was transferred to law enforcement agencies in accordance with their competence. He noted that Rosinfomonitoring constantly analyzed materials published in the media, including the Panama Papers.
The investigation into the Panama Papers (documents from the offshore registrar Mossack Fonseca) was published in 2016. Due to a leak, the registrar's documents ended up at the disposal of the International Consortium of Investigative Journalists (ICIJ) and the Organized Crime and Corruption Reporting Project (OCCRP).
Journalists studied more than 11.5 million documents. It was found that offshore companies were controlled by families of 12 Russian high-ranking officials, including Putin's spokesman Dmitry Peskov, former Minister of Economic Development Aleksey Ulyukaev, the Deputy Mayor of Moscow Maksim Liksutov, the Secretary of the General Council of the United Russia Andrey Turchak, and Russia's Deputy Minister of Internal Affairs Igor Zubov.
The names of cellist Sergey Roldugin, who is said to be a friend of President Vladimir Putin along with 16 out of 77 Russian billionaires as well as senators and deputies who are banned from conducting business activities by law, also appeared in the Papers.
After the publication of the documents, the Prosecutor General's Office announced a probe, but its results were classified. In the spring of 2018, Rosinfomonitoring Director Yury Chikhanin provided details of the probe into the Panama and Paradise Papers.