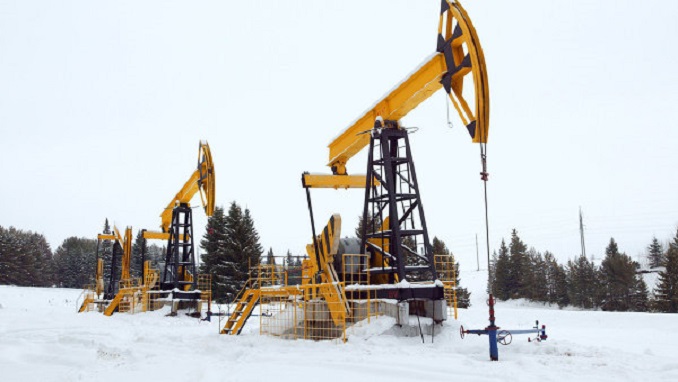 Russian oil exports in January 2019 declined in value terms by 18.2% compared to the same period in 2018 and amounted to $8.7 billion, the Russian Federal Customs Service announced, according to TASS news agency.
The physical volume of oil exports decreased in the reporting period by 10.1% and amounted to 20.8 million tons.
At the same time, Russia's trade surplus in January 2019 decreased by 13% compared with the figure for the same period of 2018 and amounted to $16 billion.
Exports of goods in the reporting period decreased by 7.4% to $31.6 billion, and imports fell by 1% to $15.6 billion. Thus, in January 2019, foreign trade turnover of Russia decreased by 5.4% and reached $47.2 billion.
In February, Russian oil output stood at 11.34 million barrels per day (bpd), down some 75,000 barrels per day from the October level, the baseline for a global deal with OPEC.
However, the country is still missing the accord target of 228,000 bpd which Energy Minister Aleksandr Novak has said Russia will be able to abide to in the next few months.
The Organization of the Petroleum Exporting Countries and other large oil producers led by Russia agreed to cut their combined oil output by 1.2 million bpd starting from January 1 to evenly balance the market and prop up weak oil prices.
World oil markets have been on a rollercoaster ride in recent months, with the OPEC+ group agreeing to cut back production again from January in order to reverse a slump in oil prices on abundant production and worries about slower global growth.