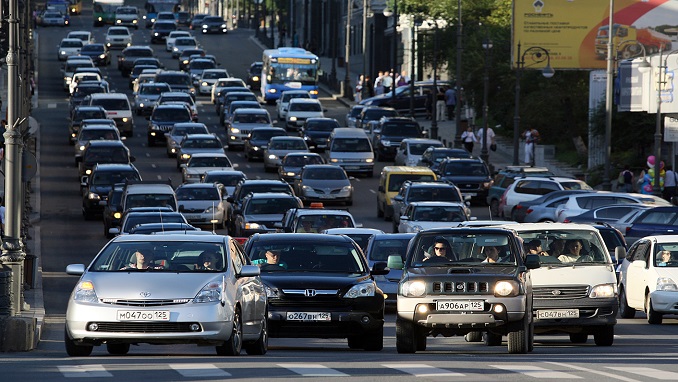 Russian car owners are more open to using toll roads, says Avtodor, a company that runs major infrastructure projects on the building, developing and operating the motorway and highway networks, Izvestya reports.
Russian drivers have become more used to paying for services and tolls, and their interest towards electric vehicles is cautiously growing, a report by the company says.
Avtodor noted the growth of traffic on paid routes – 45.8 million cars in six months, which is 26% more than last year. The company explained the increase not only by the generally increasing traffic but also by the introduction of new paid road sections.
According to the report, approximately one in five cars in Russia is an SUV or all-roader. The popularity of such cars is a worldwide trend, in addition, they are well adapted for Russian conditions. The sedan is still the most popular body type in Russia – 45% of the total number of cars. Nevertheless, its share in the sales of new cars is declining.
In 2017, sales of new electric vehicles added 30%, second-hand electric cars – 70%.
The figures are still small, however – in the first half of 2018, 52 new electric vehicles were sold, which is 80% more than in the same period of 2017.
A small number of charging stations for electric transport, and the only incentive being free parking are among the reasons for such figures, according to analysts. Tesla leads the sales, Nissan Leaf is also in demand, and thanks to this model the market of pre-owned electric vehicles is growing, Izvestya writes.