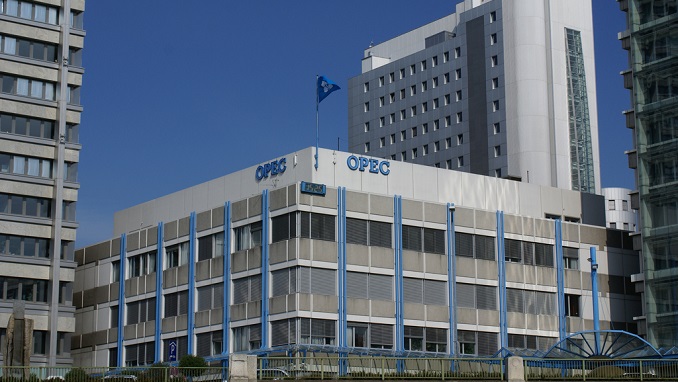 After tough negotiations, the Organization of the Petroleum Exporting Countries (OPEC) said on Friday its members would cut 800,000 barrels a day from October's levels for six months, beginning in January, Reuters reports.
The statement didn't specify the output cut by producers outside OPEC, which include Russia. According to various news reports, non-member cuts will stand at 400,000 barrels a day to bring the total reduction to 1.2 million barrels a day.
Iran, Venezuela and Libya, all members of the oil cartel, have been granted exemptions from the cuts.
The deal, which should help eliminate excess supply, caps a turbulent week for OPEC that started with a decision by Qatar to leave the cartel.
On Thursday, OPEC members emerged from a first day of negotiations in Vienna without a consensus on production cuts. A press conference was canceled and crude prices dropped.
The OPEC deal had hung in the balance for two days – first on fears that Russia would cut too little, and later on concerns that Iran, whose crude exports have been depleted by U.S. sanctions, would receive no exemption and block the agreement.
But after hours of talks, Iran gave OPEC the green light and Russia said it was ready to cut more.
Russia gave a commitment to reduce output by 228,000 bpd from October levels of 11.4 million bpd, though it said the cuts would be gradual and take place over several months.
The country's energy minister, Alexander Novak, said Russian President Vladimir Putin had discussed an output decrease with Saudi Prince Mohammed.
"OPEC countries need a higher oil price," with "much of their countries' budgets com[ing] from oil revenue," said Matt Badiali, senior research analyst at Banyan Hill Research, specializing in oil and commodities. "Fields are aging, so production costs more. They need higher prices."
"Russian oil companies aren't in that boat, so they see production cuts as a negative," he said.