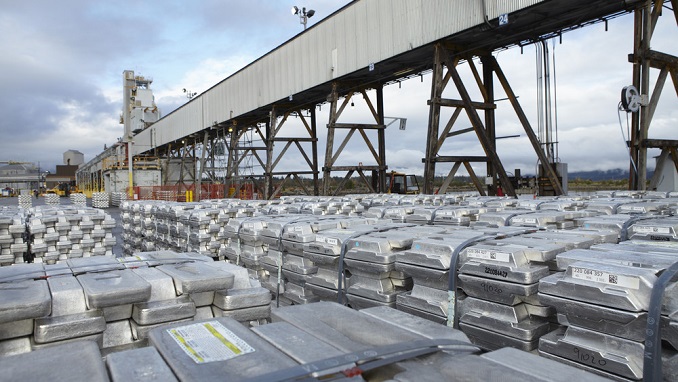 The U.S. Treasury Department has once again delayed imposing sanctions on Russia's largest aluminum producer, Rusal, as it seeks to strike a deal that would allow the company to escape the penalties, Bloomberg reports.
The department said in a notice Friday that licenses allowing Rusal to continue doing business would be extended to Jan. 21 from the prior Jan. 7 expiration. The extension, fifth in a row, gives billionaire Oleg Deripaska more time to give up control of Rusal, the world's largest aluminum producer.
U.S. entities have until Jan. 21 to get rid of debt, equity and other holdings in Deripaska's companies EN+ Group, Gaz Group and United Company Rusal.
In April, Treasury announced it would block Deripaska, and any company in which he holds a majority ownership, from the U.S. financial system. He was targeted in a sanctions package that hit nearly 40 Russian tycoons, businesses and government officials close to President Vladimir Putin in retaliation for Moscow's interference in the 2016 U.S. presidential elections.
But since April, the U.S. department has repeatedly extended the deadline for companies to comply with the sanctions on Rusal. The delays have softened the impact on the aluminum industry, which was sent into chaos after Treasury announced the sanctions.