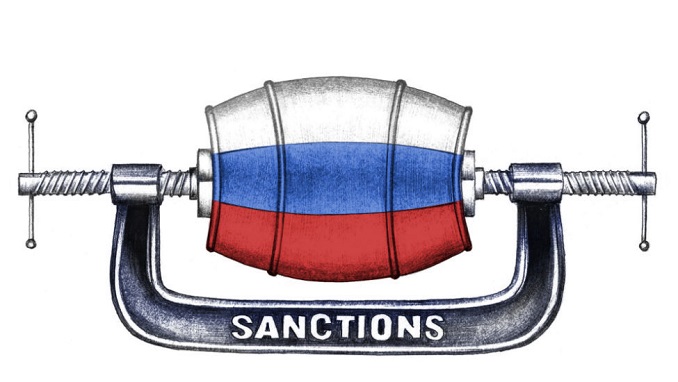 The United States Department of Commerce has imposed restrictions on 12 Russian corporations that are "acting contrary to the national security or foreign policy interests of the U.S.," Unian reports.
An official document, set to outline the measures, will be published on Wednesday, the department said.  American corporations will be banned from exporting dual-use goods to the sanctioned companies, but Commerce did not specify a start date for the measures against the entities.
Among the sanctioned companies are AeroComposite, part of Russia's state-run United Aircraft Corporation; tech equipment producer Divetechnoservice; Federal State Unitary Enterprise Scientific Production Enterprise Gamma; the Vektor Research Institute; construction corporation Nilco Group; Obninsk Research and Production Enterprise Technologiya; the Okeanos Scientific and Production Enterprise; developer and builder of aircraft engines Aviadvigatel; Russia's developer of IT solutions for electric grids Infotech Group; Syrus Systems; Voronezh-based research institute Vega; and producer of radio electronics and software, Research Institute of Precision Instruments.
The companies, along with their affiliates in Iran and Belarus, are at odds with the interests of the national security and foreign policy of the United States, the Commerce Department said. According to the document, the Vector Research Institute, Gamma research and production enterprise, Syrus Systems, and the Infotech Group "have enabled the activities of malicious Russian cyber actors."
Both Divetechnoservice and the Okeanos Scientific and Production Enterprise are already on a U.S. blacklist for providing equipment and support to the Russian Navy. The rest of the companies were sanctioned for supporting Russian military aerospace production activities, the Commerce Department said.