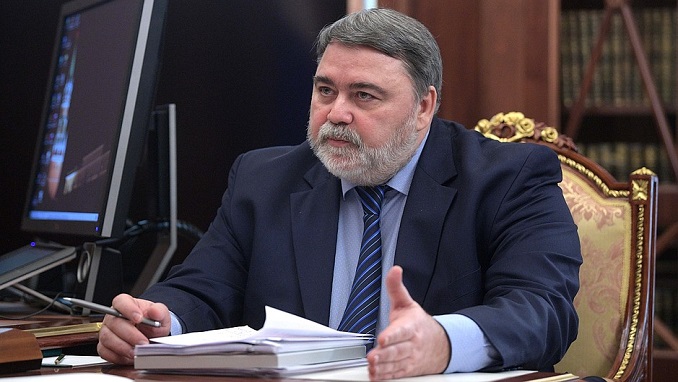 The head of Russia's Federal Antimonopoly Service Igor Artemyev has used harsh words to describe the state of the country's economy, Kommersant reports.
In an interview with the business newspaper, Artemyev said, "In many ways, it remains backward, semi-feudal, and especially in the underdeveloped regions there's not even a whiff of competition."
"The most important thing, I think now, we can observe: state companies exercise their influence through obtaining some resources, which they begin to use. Natural resources, infrastructure and so on. We always try very hard to restrain these appetites, and, considering mergers and acquisitions, very, very often refuse natural monopolies," Artemyev said.
The official added that Russia should learn from deregulation experiences in Korea and Japan, warning that the "nationalization" of Russia's economy is creating "state-monopolistic capitalism" and "binding business and power."
"Things have only gotten worse since Russia's government started expanding its role in the economy in response to Western sanctions. This has been truest in banking and heavy industry," Artemyev said.
The FAS head noted competitiveness advances in the communication sector, where recently domestic roaming charges have been lifted and subscribers are now allowed to keep their numbers when migrating between the providers.
At the same time, the antimonopoly chief is skeptical that the state digitalization drive will make procurement and buying procedures for state companies more transparent. "The situation there, it seems, will only worsen," he said.