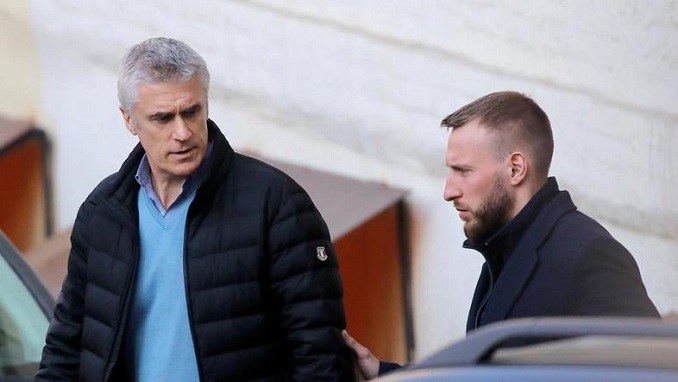 Russian state investigators miscalculated the value of the shares at the root of the fraud charges against U.S. businessman Michael Calvey, a financial expert analysis submitted in the Baring Vostok case reveals, sources told TASS news agency.
Calvey and several other Baring Vostok executives were detained in February on embezzlement charges, which they denied. They said the case was being used to pressure them in a business dispute over control of a bank.
The report said that investigators had re-appraised the value of shares handed over by Baring Vostok to the bank as part of loan repayment.
The new evidence apparently states that the IFTG shares in Vostochny Bank received as payment for the debt owed by Calvey's First Collection Bureau are actually worth 3.8 billion rubles ($58.9 million). Calvey had estimated their value at 3 billion rubles ($46.6 million), while Vostochny Bank said they were worth just 600,000 rubles ($9,300).
According to the sources, investigators commissioned the Russian Society of Appraisers to conduct the new expert analysis, and defense attorneys were provided the findings on September 17. Lawyers for Calvey and another defendant in the case, Philippe Delpal, confirmed these reports to TASS.
They found the shares were worth many times more than the amount alleged by the plaintiff in the case. Baring Vostok's lawyers can now use the finding to appeal for the case to be dropped on the grounds of a lack of evidence, business newspaper Vedomosti wrote.