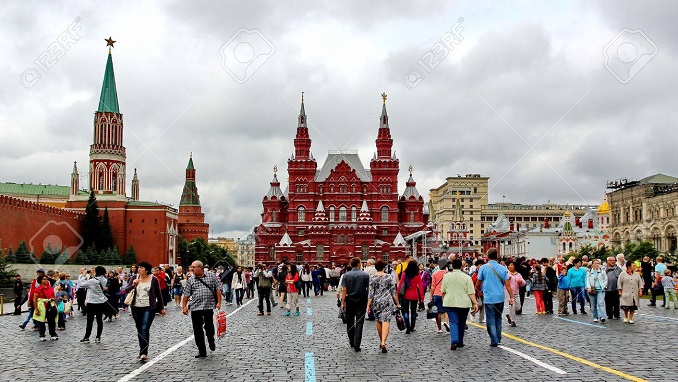 The state's already strong presence in the Russian economy could become even stronger, as Russian officials will have to turn to more state investment to reach President Vladimir Putin's targets, economists told Reuters.
Despite three rate cuts this year by the Bank of Russia, as inflation edges down, Russia's economy – hostage to fluctuating oil prices and Western sanctions – is on course to grow just over 1% this year, down from 2.3% in 2018, the news agency writes. The central bank has so far resisted pressure from other economic bodies to cut rates more aggressively, citing its remit of controlling inflation.
Official looking to reinvigorate economic growth are running behind and also out of tools to implement Putin's ambitious National Projects. In this situation, sources of economic growth have been at the heart of recent heated debate between central bank and other policymakers, ranging from the ways in which banks assess risks when issuing loans to consumer lending growth.
Public discussions became so impassioned that central bank chief Elvira Nabiullina was asked at her quarterly briefing this month whether she and Economy Minister Maxim Oreshkin were in open conflict.
But with demand for its exports flagging, the reality is that Russia, whose state coffers hold more than $500 billion, has no other choice but to invest in large infrastructure projects to boost growth, economists and policymakers say.
"There is no potential for a strong acceleration in consumer demand, and it is obvious that there can be hope only for investment, particularly from the state," said Dmitry Polevoy, chief economist at the Russian Direct Investment Fund (RDIF). "The state can invest more, and this will help growth."
"A higher economic growth rate should primarily be driven by a shift to a more extensive implementation of national projects," Nabiullina said, referring to the series of big investment and infrastructure projects.
Russia's finance ministry plans said earlier this year that it plans to start spending excess cash from the National Wealth Fund (NWF) in 2020 once the sovereign wealth fund reaches its minimum size of 7% of GDP. The NWF totalled $122.9 billion as of Sept. 1.