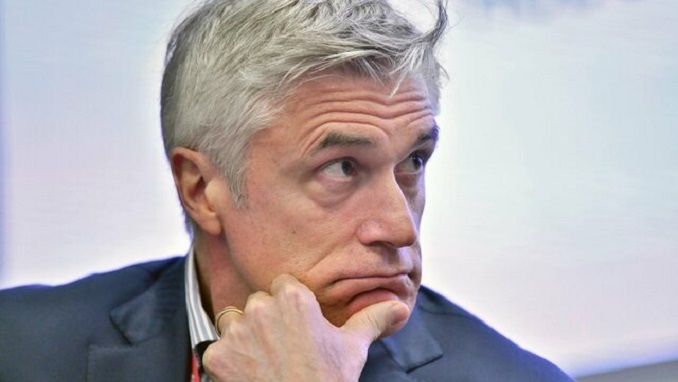 The Moscow City Court has upheld the detention of Vagan Abgaryan, a partner in investment company Baring Vostok, in a 2.5-billion-ruble ($37.5 million) embezzlement case, The Financial Times reported.
The ruling of the Moscow Basmanny District Court, by which Abgaryan is to stay in detention until April 13, remains in force, the court has stated.
The Baring Vostok partner is charged along U.S. investment and partner Michael Calvey and five other senior executives of the company. They are all denying the charges. On Tuesday, Baring Vostok wrote an open letter to Russian President Vladimir Putin, urging him to look into the case. Calvey and the other defendants were visited in jail by Russian Business Ombudsman Boris Titov, who afterward said the case is "not political".
"There's no need to look for politics in the Calvey case. Certain individuals have filed a complaint [to the law enforcement organs]; the officials reacted, although they overreacted to an extent. This is a corporate conflict, a corporate deal. In our opinion, he [Calvey] is not guilty," Titov stated.
On February 16, Moscow's Basmanny District Court ordered the detention of the founder of Baring Vostok investment company, U.S. citizen Michael Calvey, until April 13. The court refused to release Baring Vostok founder on a 5-million-ruble bail or put under house arrest despite his willingness to cooperate with investigators.
Calvey hopes that the case against him will be resolved soon, and plans to continue working in Russia, Titov said. "If the case goes on for a long time, it will be difficult to convince foreign businessmen to invest in Russia," the ombudsman noted.
On February 15, the court detained for two months five other suspects including Baring Vostok Industry Partner for the financial industry sector, French citizen Philippe Delpal, the company's partners Vagan Abgaryan, Baring Vostok Investment Director Ivan Zyuzin, Maxim Vladimirov and ex- chairman of Vostochny bank board Alexey Kordichev. Delpal pleaded not guilty in court and refused to cooperate with investigators.
According to investigation, Calvey, knowing about a 2.5-billion-ruble debt of the First Collector Bureau, a firm under his control, has organized the sale of its shares to Vostochny Bank that has led to embezzlement.