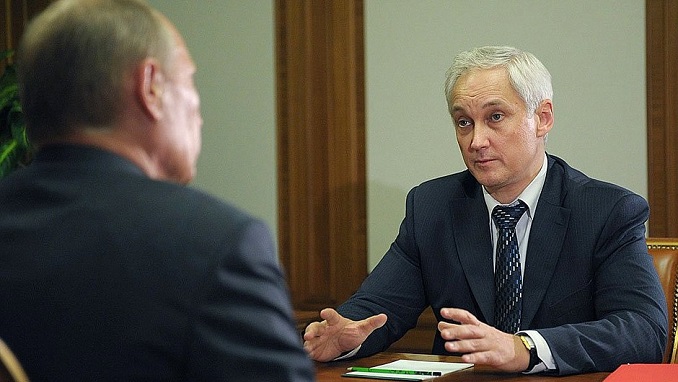 Andrei Belousov, the aide to President Vladimir Putin who proposed a windfall tax for Russian mining and chemical companies, has apparently backed down from the contested initiative, Reuters reports. Belousov said on Friday he would like major Russian firms to invest in social projects rather than pay higher taxes.
This month, the aide went public with a scheme suggested by Putin to raise 500 billion rubles ($7.5 billion) a year from Russia's profitable metal and mining firms. The list of affected companies includes NLMK, Severstal, Magnitogorsk Iron and Steel Works, Mechel, Metalloinvest, Evraz, Norilsk Nickel, Alrosa, Polyus, Sibur, and others. Putin has himself not taken a public stance on it, but the proposal triggered a sell-off in metal and mining shares.
The plan was met with harsh criticism from the industries, while the country's Economic Development Ministry said it was against the measure.
According to the estimates of the Russian Union of Industrialists and Entrepreneurs (RSPP), the capitalization of the Russian stock market as a result of these measures may fall by 3 trillion rubles ($45 billion). The organization also warned that the Kremlin proposal would hurt Russia's attractiveness to foreign investors.
Fitch rating agency said this month that the implementation of the initiative on taking out additional revenues from metal and chemical companies in Russia "may affect their profitability."
Russia needs extra budget revenue to meet economic goals set out by Putin when he began a new six-year term in the Kremlin in May. The government has already announced plans to raise the value-added tax from 2019 and increase the retirement age.