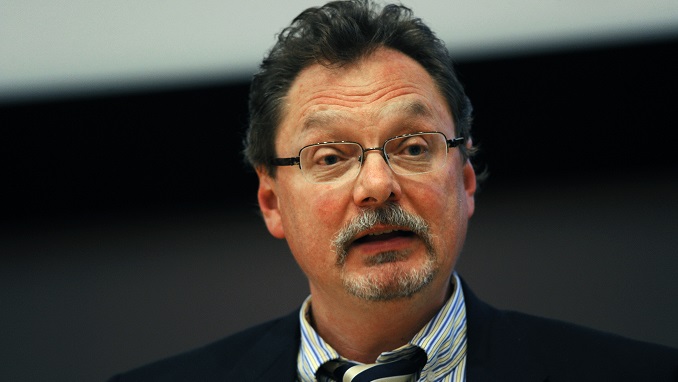 The global business elite this year at the World Economic Forum in Davos appeared not to be interested in either the problems or opportunities connected to Russia, reducing the country's economy to irrelevance, security and international relations expert Pavel Baev writes in a column for Eurasia Daily Monitor.
According to Baev, the stagnant Russian economy was below the level of discussions at Davos, where topics like the fourth industrial revolution, disturbances in world trade, and rising inequality, which Russia exemplifies, were in the focus.
"Moscow has pinned all hopes for an economic recovery on the slight increase in oil prices connected to Russia's cartel agreement on production cuts with the Organization of the Petroleum Exporting Countries (OPEC). But the fast introduction of alternative energy sources—a key discussion topic at Davos—makes a new slump in the value of oil all but inevitable. For Russia, economic reforms are long overdue; but realistically, Vladimir Putin's new presidential term will likely bring only a further maturing of crony capitalism," Baev writes.
The Russian-Norwegian analyst, who is a research professor at the Peace Research Institute Oslo (PRIO), says it is remarkable that Russia was not included on the Davos list of "five reasons to lose sleep in 2018." According to this year's participants, the Ukraine conflict is perceived—perhaps too optimistically—as effectively "frozen," and the various negotiating channels are considered sufficient to dissuade Moscow from launching a new offensive. Still, Russia is involved in the violent instability in the Middle East, identified as one of the gravest global security risks.
"Unsurprisingly, Russia is frequently left out of discussions about the future of the global system. The Russian leadership has no interest in thinking about modernization and has effectively cut itself out of dynamics of change, looking increasingly into the past and sticking to the "more of the same" model. More remarkable is Russia's irrelevance in discussions on emerging security challenges or international cooperation on the gravest threats to the world's common future," Baev writes.
"In just a few months, his (president Putin's) next presidential term is due to start after pre-orchestrated elections, and his only plan for securing the survival of the severely corrupt quasi-populist regime might require the declining Russia to plunge itself into new military adventures," the analyst concludes.