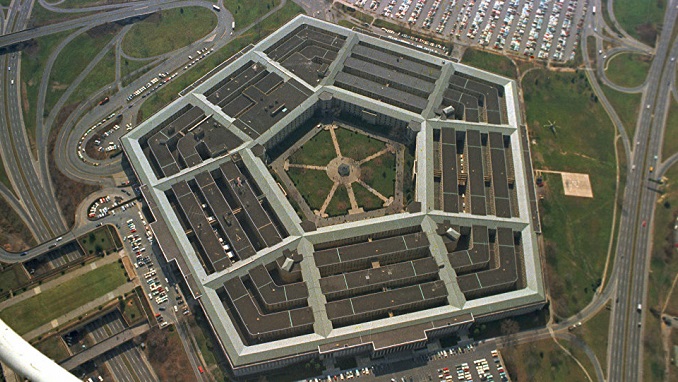 Amid heightening tensions between Washington and Tehran, the U.S. Defense Department has warned that Iranian cooperation with Russia could destabilize the region, telling its Middle Eastern allies to be wary of this partnership.
Kathryn Wheelbarger, the acting U.S. assistant secretary of defense for international security affairs, said last week during an event in Washington D.C. that both Russia and Iran have "revisionist ambitions" in the region, warning of their growing influence there, which she claimed could hurt U.S. allies in the Middle East.
"Even understanding historical mistrust between Moscow and Tehran, the United States and the region must be mindful when revisionist powers cooperate," Wheelbarger said. "We are watching this relationship closely."
She then went on to criticize Russia even further, saying that it was an unreliable and dishonest partner, pointing to its alliance with Iran as proof of what she said was Moscow's duplicity.
"Russia's attempts to be amenable to all regional players—irrespective of regional animosities and conflicting national interests—is a strategy likely to create implicit distrust and distance," she said. "By striving to accommodate all sides in regional disputes, Russia shows it cannot be trusted when true choices need to be made or friends need to be known."
Wheelbarger's remarks come at a time when the Trump administration has reimposed sanctions on Iran in an effort to devastate it economically and militarily.
Foreign Policy writes that Moscow has appeared mindful of concerns voiced by the United States about its cooperation with Iran, rejecting a request by Tehran to buy the S-400 missile defense system, which could only bring tensions in the region to a boiling point.
But professor Mark Katz disagrees, saying that the U.S.' Middle Eastern partners who are hoping Moscow will limit Tehran's actions in the region will be disappointed and stressing that the two countries have already solidified their cooperation in the region.
"We need to convince both our Middle Eastern allies and also elsewhere that Russia and Iran together are a problem for us," Katz said.