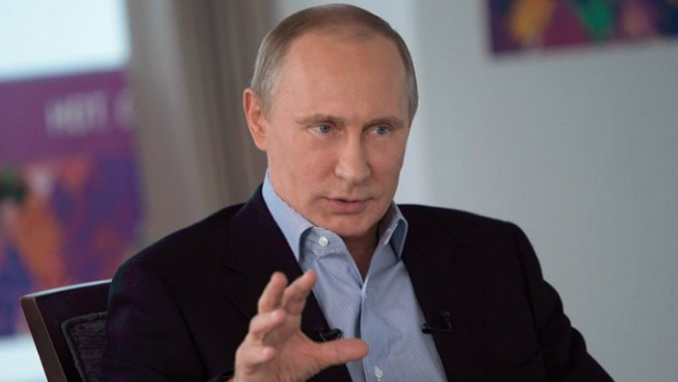 President Vladimir Putin said that Russia does not intend to renounce the U.S. dollar as a universal reserve currency, TASS news agency reported.
"We are not going to make any drastic moves, we are not going to renounce the dollar, we are using it and will use it as far as the financial authorities of the United States do not hamper the use of the dollar in settlements," the Russian leader said at a press conference following the BRICS summit in South Africa.
He noted that the euro also can "more or less" claim the status of a universal reserve currency but "not in full".
"Therefore, we are quite aware of what the dollar represents today," the Russian president concluded.
Restrictions on settlements in dollars is a mistake made by the United States, according to Putin.
"As far as our U.S. partners and restrictions introduced by them are concerned, including for settlements in dollars, I believe this is a major strategic mistake of our U.S. partners," the Russian president said.
"They [the U.S.] thereby undermine confidence in the dollar as in the reserve currency," Putin noted.
"Just recently, several years ago, nobody would have thought of using these tools in political struggle, in the sphere of political competition," the Russian leader noted. "Everybody assumed that politics is the politics… or, as the joke goes, you can postpone a war but never a lunch. It was the same here. Contradictions were contradictions but certain things have been absolutely stable and intact. It turned out that this was not so," the Russian President said.
"Payment systems are used as a political argument when resolving contradictions, and the currency is used," Putin noted. "In my opinion, this inflicts damage to the dollar as to the global reserve currency and undermines confidence," he added.