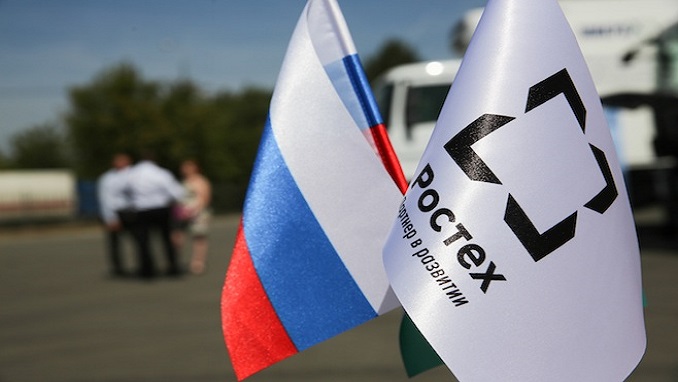 Russian state-run conglomerate Rostec, which among other things handles the country's state defense orders, is ready to withstand a new wave of sanctions from the United States, the holding's CEO Sergei Chemezov stated in an interview with Vedomosti.
According to Chemezov, Rostec had done its utmost to cushion the blow from the sanctions.
"We have learned to work under such circumstances, and it is difficult to imagine more stringent sanctions. For example, we practically do not order any components from abroad and discontinued purchases in the United States, so new sanctions would hardly deal any sort of severe blow to us," he said.
Although sanctions create certain difficulties for Russia and its partners, who already encounter substantial pressure, there are no insurmountable obstacles, Chemezov pointed out.
"We have signed the biggest contract in the history of military-technical cooperation between Russia and India (since the Soviet era) for the supply of the S-400 anti-aircraft missile systems. Today we have a record order portfolio of over $50 billion, which shows that our partners are not afraid to sign contracts," he said.
Rostec was founded in 2007 and today the company currently unites more than 700 enterprises through subsidiary holdings.
"We attract private investors, give them stakes in our companies, even as much as a majority share. We are interested not only in additional funds, but also in acquiring new expertise, technology and markets," Chemezov told Vedomosti, adding that he believes the holdings can have "the same positive development scenario as the Kamaz truck and engine producer, car maker Avtovaz and arms producer Kalashnikov."