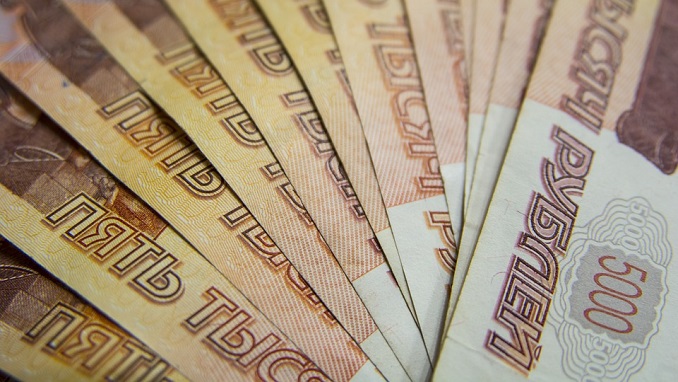 The Russian rouble weakened on Tuesday, while stock indexes inched lower in early trade on Wednesday as the market followed closely a dispute between Moscow and London over the poisoning of a former doubled agent, Reuters reported.
Britain braced for a showdown with Russia after a midnight deadline set by Prime Minister Theresa May expired without an explanation from Moscow about how a Soviet-era nerve toxin was used to strike down Sergei Skripal.
Moscow said it would retaliate to any UK sanctions and promised to shut down British media outlets in Russia if London strips Russian broadcaster RT of its UK license. At 0755 GMT, the rouble was 0.16 percent weaker against the dollar at 56.97 and had lost 0.06 percent to trade at 70.17 versus the euro.
The market is also bracing for Russia's presidential election due on March 18, which President Vladimir Putin is widely anticipated to win.
Prices for oil, Russia's key exports, were supportive for Russian assets. Brent crude futures hovered at $64.50 per barrel, above this year's low of $61.76 hit in mid-February.
Month-end tax payments are expected to play on the upside for the rouble as they usually prompt export-focused companies to convert foreign currency in order to meet local liabilities.
On Wednesday, oil prices edged up on strong Chinese factory activity which encouraged investor inflows into industrial commodities such as copper, although fast-growing U.S. crude output tempered price gains.
China reported a 7.2 percent year-on-year increase in industrial output in the first two months of the year, roundly beating expectations and, in a dose of support for oil bulls, the data showed crude production fell 1.9 percent.