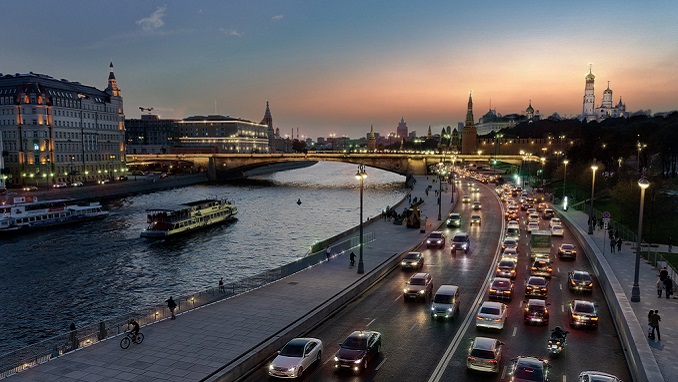 As a lot of key economies emerge from Covid-19 lockdowns, the financial cost of the pandemic is becoming apparent. With many countries already posting massive GDP falls in April and May, the alarm bells are ringing, Russia Today reports.
Some warn of a potential personal debt crisis, and others foresee a hollowing out of the services sector. Of course, these worries could be misplaced. Perhaps there will be a quick recovery, and the feared autumn second wave of coronavirus won't materialize.
"The official forecast from the Economy Ministry is that real disposable incomes of Russians will drop 3.8 percent this year and partially rebound in 2021 (by 2.8 percent). Without government measures to support households, the real decline in incomes would definitely be worse. But not very much, I think," Ivan Tkachev, economics editor at RBK, told RT.
"The problem is that the support package for consumers is not very large – around 800 billion rubles ($11.4 billion) – and it is largely concentrated on the most vulnerable social groups or middle-class families with kids. A typical family with two kids (around three-quarters of families in Russia) will receive up to 25,000 rubles ($357) each in the second quarter of 2020, in additional social benefits. There are no payments planned beyond June," Tkachev adds.
"In my example, this translates to 6,250 rubles ($90) per member of a household, or roughly $30 a month. Compare that with the 32,500 rubles ($465) per month of cash resources available to an average Russian household (according to Rosstat data for 2019), or 47,000 rubles ($672) for the "core" middle class, according to Higher School Economics research, and you'll see that the government's paychecks add roughly 4.5-6.5 percent to typical household income this year – not a huge sum given the magnitude of the crisis," he said.
According to Constantin Gurdgiev, Associate Professor of Finance with Middlebury Institute of International Studies at Monterey, while forecasting is a perilous exercise at a time of severe uncertainty induced by the current crisis, it is likely that aggregate consumption in Russia will shrink 0.9-2.5 percentage points in 2020. Investments will fall around 6.5 percent, and imports will shrink more than 10 percent.
"The most recent consensus estimates are for the Russian economy to contract between 4.7 and five percent in 2020. Inflation is likely to be in the region of four percent in 2020 as a whole – again, lower than last month's forecast, but still sizeable. My view is that private consumption is likely to drop 5.3-5.5 percentage points in 2020 and will not recover until mid-2022," Gurdgiev told RT.