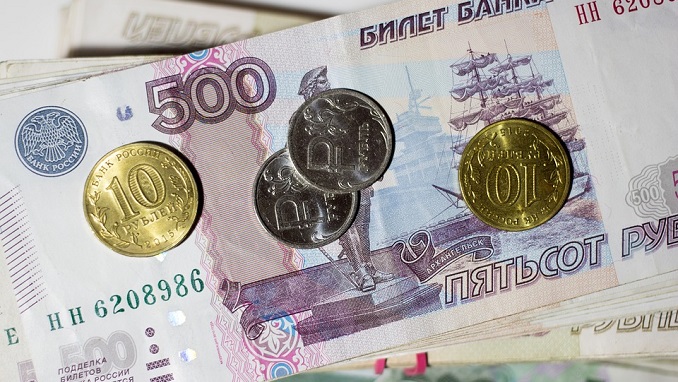 As demand for the ruble got a boost from month-end tax payments, the Russian currency firmed slightly on Thursday, pricing in the globally weaker dollar, Reuters reports. 
The ruble was 0.2% stronger against the dollar at 62.8 and had gained 0.1% to trade at 70.6 versus the euro at 0735 GMT.
The Russian currency usually receives support from the monthly tax period when export-focused companies tend to convert revenues in foreign currencies into roubles.
Companies are due to pay the mineral extraction tax by July 25, while the profit tax is due to be paid by July 29. 
Oil prices were mixed on Thursday with U.S. crude extending losses. Brent crude oil, a global benchmark for Russia's main export, was flat at $63.7 a barrel.
Russian stock indexes were down after a few major companies, known as blue chips, have finished paying dividends.
The dollar-denominated RTS index was down 0.4% to 1,356 points. The ruble-based MOEX Russian index was 0.3% lower at 2,705 points, heading away from an all-time high of 2,848.4 it hit in early July.
"The Russian market is facing global headwinds today as the U.S.-Sino trade war threatens to spill over to corporate earnings," Alfa Bank analysts said in a note.