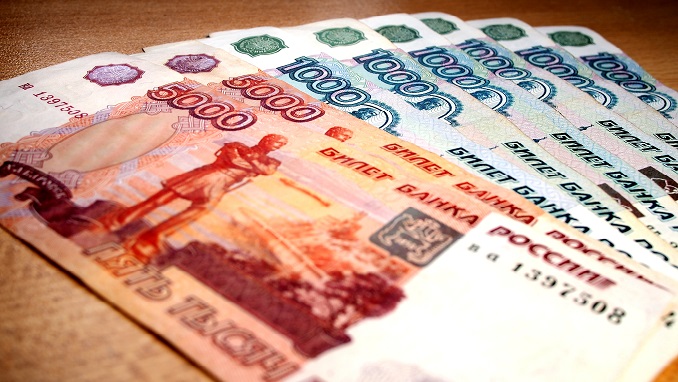 Russia's ruble slid to a one-week low on Wednesday as Prime Minister Dmitry Medvedev announced the government would resign to allow President Vladimir Putin to go through with a sweeping constitutional reform, Reuters reported.
The ruble's value dropped after Medvedev, a longtime close ally of President Vladimir Putin, announced the resignation in a move he said was to give the president room to carry out "fundamental changes" to the constitution that would hand the parliament and the government more power at the expense of the presidency. 
But by 1421 GMT, the currency had recovered to trade near flat versus the dollar.
"We see Russia's macro and credit fundamentals as quite strong and see those as mitigating the uncertainty from these political developments," Jakob Christensen, head of emerging market research at Danske Bank, told Reuters.
"I don't think it will be a major driver for Russian assets," he added.
At the same time, the value of several Russian companies' stocks traded on the London Stock Exchange, including Gazprom, Lukoil and Sberbank, dropped slightly as news of the upheaval in Russian politics arrived.
Said changes include increasing parliament's powers to appoint members of the government, including the prime minister, who is currently appointed directly by the president.