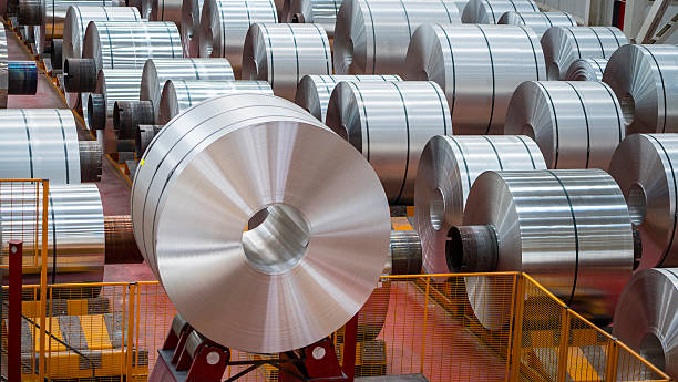 Russian aluminum giant Rusal appointed an interim chief executive and announced a sweeping board reshuffle as it seeks to be extricated from sanctions imposed by the United States, Bloomberg reported. The company warned it may have problems servicing its debt due to the impact of the U.S. measures.
According to Rusal's statement, Alexandra Bouriko, who took over as CEO in March, had resigned with effect from May 23 and would be replaced by Evgeny Nikitin as acting CEO.
Executive directors Vladislav Soloviev and Siegfried Wolf, and non-executive directors Maxim Sokov, Dmitry Afanasiev, Gulzhan Moldazhanova, Olga Mashkovskaya and Ekaterina Nikitina had also tendered their resignation as directors with effect from June 28, it said in a filing to the Hong Kong bourse.
The United States announced sanctions on Rusal and its billionaire owner Oleg Deripaska on April 6, preventing customers with U.S. exposure from continuing to buy Rusal's metal and sending aluminum prices to their highest in almost seven years amid fears of a supply shortage.
Deripaska agreed late last month to reduce his 70 per cent holding in EN+ to below 50 per cent, and resign from its board. London-listed energy and resource conglomerate EN+ owns around 48.1 per cent of Rusal.
"Rusal has been making progress in demonstrating it will meet conditions for relief from the US sanctions – without which it can't operate normally," Helen Lau, a Hong Kong-based metals and mining analyst at Argonaut Securities, told the South China Morning Post.
"But the earlier commitment for Deripaska to relinquish control in parent EN+ is still pending execution."
In a separate statement, Rusal said unless sanctions are lifted or the company is granted a new license by the U.S. Office of Foreign Assets Control (OFAC), international financial institutions are likely to stop dealing with the group and its metal production and sales would be hit.
"Opportunities to provide financing to the group on commercially reasonable terms will be very limited," it said. "The company may not be able to maintain its operating performance at a certain level required to service and repay its indebtedness and that may result in current creditors accelerating repayment," the company said.