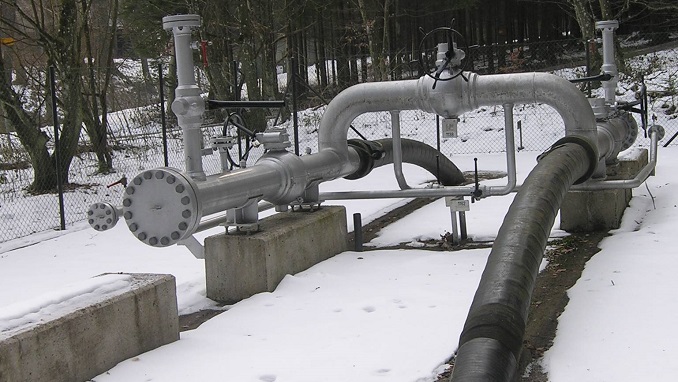 Russia needs guarantees from the European Commission and the Bulgarian government for laying a gas pipeline through the Balkan country, Russian Energy Minister Alexander Novak has said, according to Eurasia Daily.
"Bulgaria is showing interest in the gas transit passing through its territory, including considering the possibility of constructing a gas hub in Bulgaria, with a feasibility study underway. We are ready to consider all these options. For us, it is important to ensure that all these major projects are secured — from the point of view of gas buyers, compliance with the requirements of European legislation, guarantees of the Bulgarian government, guarantees of the European Commission", Novak said in an interview with Rossiya 24.
"In principle, Russia is ready to cooperate," he added.
Earlier, Bulgarian President Rumen Radev, during a meeting with Russian Prime Minister Dmitry Medvedev, said he hoped that the Bulgarian government would reconsider the decision on direct gas supplies from Russia through the Black Sea.
Gas can be fed into the hub from Russia, from Bulgaria's potential gas deposits in the Black Sea or, via interconnectors with Greece and Turkey, from the Caspian region or the Eastern Mediterranean, or from the Greek and Turkish LNG terminals, the Bulgarian government said earlier when it revealed its plans to make the country a gas distribution centre in Europe. The gas hub could also be supplied via an interconnector with Romania, which is estimated to have significant deposits in the Black Sea shelf.
The Russian government expects Bulgarian Prime Minister Boyko Borisov to visit Russia in a few days, Russian news agency TASS quoted Putin as saying during the meeting with Radev.
In March, the Bulgarian government said that Boyko Borissov and Vladimir Putin discussed over the phone an option to build a leg from TurkStream to the proposed gas hub, to be located near the Bulgarian coastal city of Varna.