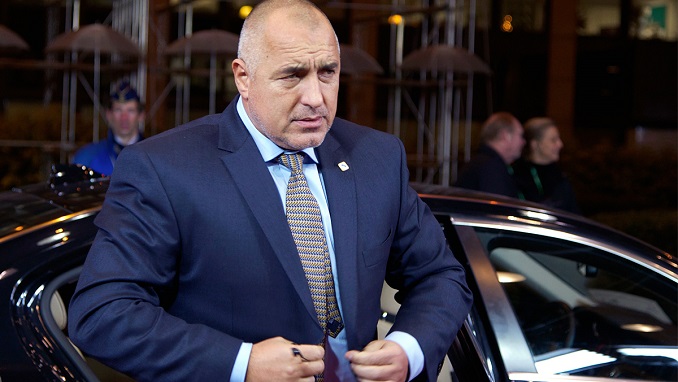 Bulgarian president Rumen Radev has said that his country expects a review of the possibility of direct gas supplies from Russia via the Black Sea. Speaking on Monday after a meeting with Russian Prime Minister Dmitry Medvedev, Radev called the security of energy supplies very important for Sofia and for the EU as a whole.
"Therefore, I hope that our governments will reconsider the possibility of direct gas supplies from Russia via the Black Sea," Radev said, according to TASS.
Russia's Gazprom is the sole exporter of gas to Bulgaria and supplies nearly 90 percent of the Balkan nation's annual gas consumption. In 2009, Bulgarians shivered and industry ground to a halt when a Russian-Ukrainian dispute saw Moscow cut off gas piped through Ukraine to the eastern Balkans.
"Let's call it 'Bulgarian Stream'. This approach is in line with common sense, energy safety, and efficiency requirements, not only for Bulgaria but also for the European Union overall," Radev said in an interview with Kommersant. "Both for Russia and for Bulgaria it is logical to choose Bulgarian territory as a route for expanding Russian natural gas supplies
Bulgaria, a historically Russian ally but also an EU and NATO member, has recently been looking for ways to diversify its gas imports away from Russia.
In February, Bulgaria's Minister of Energy Temenuzhka Petkova reiterated that Bulgaria is interested in buying natural gas from two Israeli gas fields, Tamar and Leviathan. According to the official, the final decision is dependent on finishing the Greece-Bulgaria Interconnector (IGB) which is a €220 million ($280 million), 182-kilometer (112-mile) long project set to link up the Greek gas transmission system in the area of Komotini to the Bulgarian one around Stara Zagora.
Bulgarian Prime Minister Boyko Borisov's government said it hoped construction of the IGB pipeline would begin by June 28, at the end of Bulgaria's six-month presidency of the Council of the European Union, but that is looking unlikely.