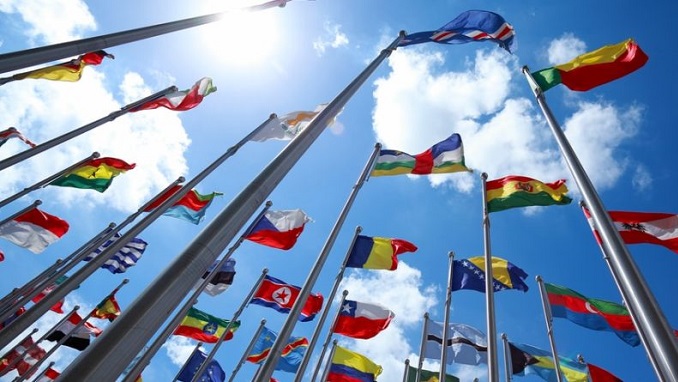 France has dropped its bid to host the 2025 World Expo in Paris, authorities said on Sunday, confirming a report in French weekly Le Journal du Dimanche (JDD).
The move leaves three cities in contention for hosting the 2025 event: Russia's Ekaterinburg, Japan's Osaka, and Baku, the capital of Azerbaijan. The three-way race is to be decided in November by the Paris-based Bureau International des Expositions (BIE), Reuters reported.
JDD reported that French Prime Minister Edouard Philippe had written a letter to the organizing committee to say that the bid would be dropped because of budget reasons.
Finance Minister Bruno Le Maire confirmed the decision in an interview with BFM TV.
"I understand the disappointment but we have to be responsible," he said.
In September 2017, France lodged a bid with the Bureau International des Expositions (BIE), which is due to decide on the bids in November. Three other countries are candidates to host World Expo 2025: Japan (Osaka), Russia (Ekaterinburg) and Azerbaijan (Baku).
World Expos take place every five years, draw tens of millions of visitors and last up to six months, the BIE said on its website. The next one is in Dubai in 2020.
In May last year, Russia officially submitted a letter of candidature to the Bureau International des Expositions (BIE) to organize World Expo 2025 in Ekaterinburg. The letter, from the Prime Minister of the Russian Federation, Dmitry Medvedev, was handed to the Secretary General of the BIE Vicente G. Loscertales, by Mr. Aledsandr Turov, delegate of the Russian Federation to the BIE.
Ekaterinburg previously fought for the right to organize the EXPO in 2020 but the competition was then won by Dubai.
It is planned that the exhibition will be held from May 2 to November 2, 2025. The theme of exhibition declared by Yekaterinburg for the contest is "Changing the world: inclusive innovations for our children and future generations".
"Following the filing of an application to the IEB, the full log of the applicant city will be awaited which should be submitted in September. Then the evaluation stage of the candidates will begin: the special commission will begin its work in early 2018", – the publication concludes.
The EXPO 2025 exhibition venue will be determined at the 164th session of the General Assembly of the IEB in November 2018.