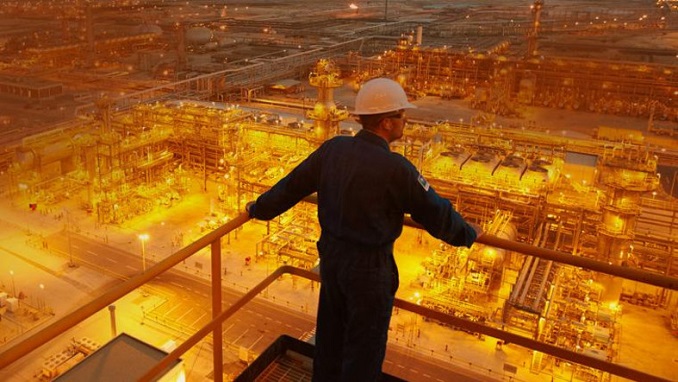 Saudi Arabian plans to float oil giant Saudi Aramco, but the company will delay the IPO on an international exchange such as London or New York until next year, sources close to the process said.
The kingdom is counting on being awarded emerging market status by index compiler MSCI in June to help Saudi Aramco attract Western funds, in addition to cornerstone investors from China, Japan, and South Korea, the sources said, according to the New York Times.
"I would guess it is about evens that there will be no international IPO," said a high-level source familiar with the preparations, saying they were proving to be a disappointment.
Saudi Arabia is planning to list up to 5 percent of Saudi Aramco in an initial public offering that could value it at up to $2 trillion and make it the world's biggest oil company by market capitalization.
Last month, Bloomberg reported that Russian banks and a joint Russia-China investment fund are eager to participate in Saudi Aramco's initial public offering, citing the head of a sovereign Russian investment fund.
Several banks and other groups in Russia are interested in investing in shares of Aramco, the world's biggest oil exporter, Kirill Dmitriev, the chief executive officer of the Russian Direct Investment Fund, said Wednesday in Riyadh. Saudi Arabia plans this year to sell about 5 percent of the company in what could be a record IPO.
According to Reuters, the Russian Direct Investment Fund (RDIF) has pledged to set up a"significant" pool of investors for the potential $100 IPO.
"We see a great interest from the Russian banks, from Russian investment banks and other Russian investors," he said on the sidelines of a conference in the Russian Black Sea resort of Sochi in February.
"That's why we believe that we will be able to set up a significant consortium for these investments."
Relations between Russia and Saudi Arabia, the world's two biggest oil producers, have been flourishing against the backdrop of a successful OPEC-led oil production pact.