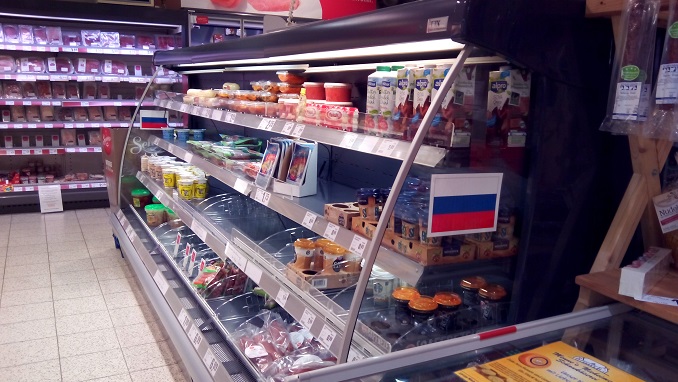 Russia's biggest food retailer, X5 Retail Group N.V. ("X5" or the "Company"), announced today its preliminary consolidated net retail sales and operational results for last year and the fourth quarter of 2017.
The company reported a 25.5 percent jump in 2017 sales, having opened almost 3,000 mostly low-cost stores in a bid to draw in cash-strapped consumers, EPR retail news reported.
"X5 delivered strong growth in 2017 and showed we were able to achieve sustainable performance even in what continues to be a challenging macro environment. Decelerating food CPI has put a damper on retail sales growth throughout the year, with inflation growth reaching its lowest level in Q4. Real disposable income growth remained negative in 2017, and the recovery in consumer confidence slowed towards the end of the year," said X5 Chief Executive Officer Igor Shekhterman.
Part of billionaire Mikhail Fridman's business empire, X5 said sales rose to 1.29 trillion roubles ($22.86 billion) from 1.03 trillion.
It added a record 2,934 stores last year, its most ever, and achieved 5.4 percent growth in like-for-like sales. It had 12,121 stores as of Dec. 31.
Growth at X5 has been driven by low-cost Pyaterochka stores as consumers since 2014 have turned more price-sensitive after a sharp drop in the rouble and a decline in disposable incomes.
Russia's oil-dependent economy picked up in 2017 after two years of recession triggered by a sharp drop in global commodity prices and Western sanctions. However, it unexpectedly contracted at the year-end, raising concerns about the sustainability of the recovery.
Chief Executive Officer Igor Shekhterman said the recovery in consumer confidence lost pace towards the end of the year while slowing food inflation had a negative impact on sales growth throughout 2017.
The company's sales growth slowed in the fourth quarter to 23.4 percent after a rise of 24.9 percent in the third quarter, while like-for-like sales were up 3.5 percent against 4.6 percent in the previous quarter.