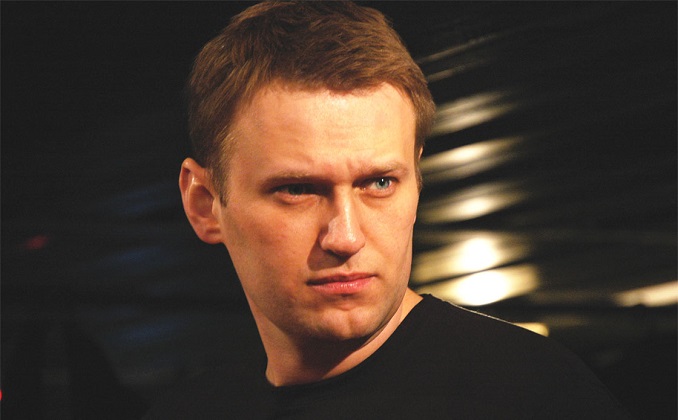 In the latest setback for prominent Russian opposition figure and Kremlin critic Alexei Navalny, a Moscow court has ordered the closure of his foundation, The Associated Press reports.
The court's decision on Monday upheld a request from the Russian Justice Ministry, which investigated Navalny's "Fifth Season" foundation and determined that it had broken the law, state news agency Tass said.
The foundation's lawyers have said they plan to file an appeal against the ruling.
"We believe the Justice Ministry's request to be unlawful as the foundation is active in accordance with the Russian legislation, while the violations which have been discovered may be remedied," said lawyer Ivan Zhdanov, according to Tass.
The court's decision is the latest blow to Navalny, who has been barred from running in March's presidential election because of an embezzlement conviction which both he and his supporters believe is politically motivated.
Navalny is calling on Russians to boycott the upcoming vote in order to lower turnout and has called for nationwide protests on January 28. In recent years he has become the most prominent opposition figure in Russia, using his YouTube channel to reach his supporters.
As President Vladimir Putin's most formidable foe, Navalny had been leading a grass-roots campaign for a year ahead of the 2018 presidential vote, before elected officials in December formally barred him from running.  He has campaigned for the presidency for months despite an implicit ban on his candidacy due to a fraud conviction was seen by many as politically driven.
The opposition leader first came to prominence in 2011 when he courted the votes of young people by tapping into their disillusionment with corruption and a slow economy.