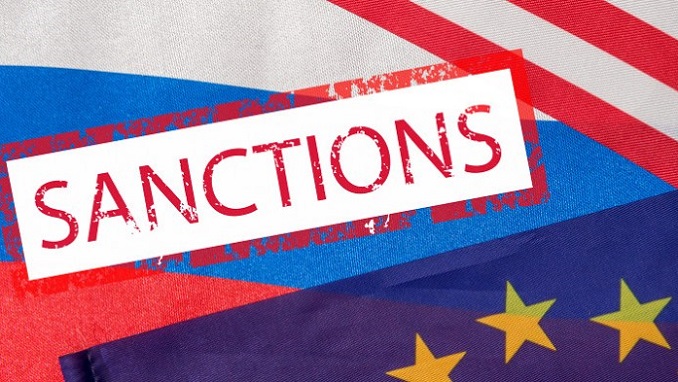 This Monday, the United States Commerce Department has included Estonia-based companies Eastline Technologies and Adamir along with Moscow-based Real Components on a blacklist over alleged deliveries of U.S. electronic components that are prohibited for export to Russia, according to TASS news agency.
As companies and individuals connected to Russia and the Kremlin are being sanctioned by Washington almost daily, global markets are bracing for the possible effects of much tougher sanctions against Russian banks and sovereign debt, planned in Congress.
Analyst Mark A. Bloomfield, who is president and CEO of the American Council for Capital Formation (ACCF), warns that the so-called "bill from hell" would backfire on U.S. businesses and consumers. The Defending American Security from Kremlin Aggression Act (DASKAA), sponsored by Sen. Lindsey Graham, R-S.C., would prove especially harmful to domestic business by imposing an overly broad set of sanctions, Bloomfield says.
"While intended to deter future Russian meddling, the DASKAA would actually cause international oil and gas supply chains to be disrupted. This could mean increased oil prices, possible oil shortages, and supply chain issues that trickle down to higher costs for American consumers," said Bloomfield. "These new sanctions would also force American companies to exit joint projects within Russia, resulting in negative impacts on both U.S. energy firms and domestic employment, Bloomfield writes in a commentary published by Fortune."
"By sanctioning Russian energy and financial entities, there would also be adverse impacts on worldwide financial markets, as converting the U.S. dollar to other currencies would become more difficult, causing severe ramifications throughout the international financial community," Bloomfield added.
The analyst notes that in addition to sanctioning Russian energy and financial firms, the DASKAA also targets the issuing of new Russian sovereign debt or the money a country borrows through selling bonds.
"The debt is already issued by the Russian government all over the world and is used heavily in contracts and hedging instruments. These sanctions could affect the value of these instruments, negatively impacting industries outside of financial markets," Bloomfield wrote.
"There are also international relationships at stake, as actions by the U.S. could push nations that already disregard U.S. sanctions into a closer relationship. Conceivably, China and Iran could consequently develop stronger relationships with Russia, further endangering American election security through a united front by rogue nations," the expert concludes.