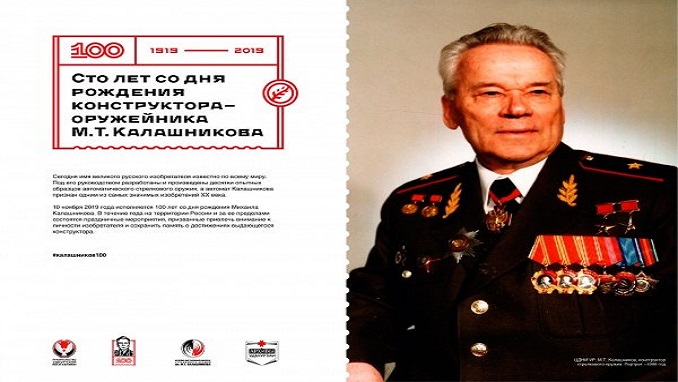 From September 9 to 30, 2019, Sheremetyevo International Airport hosts a themed exhibition dedicated to the legendary weapon designer Mikhail Kalashnikov. The exhibition is presented in the art gallery of Terminal E, the airport press service said.
November 2019 marks the centenary of the birth of the famous Russian gunsmith. Dozens of prototypes of automatic small arms were designed and produced under Mikhail Kalashnikov, and the Kalashnikov assault rifle was recognized as one of the most significant inventions of the 20th century.
"The exhibition at Sheremetyevo celebrates the 100th anniversary of this eminent designer-gunsmith. The exposition showcases historical footage from the life of Mikhail Kalashnikov, supplemented by excerpts from his biography. The photo exhibition is a unique opportunity for the passengers of Sheremetyevo to touch the history and learn about the life and achievements of the outstanding weapon designer from Russian Udmurtia. Every visitor will feel a little closer to Udmurtia," commented Alexander Svinin, the First Deputy Chairman of the Government of Udmurtia.
The Mikhail Kalashnikov centenary exhibition is presented in the following thematic sections: "The Weapons Designer's Life," "Childhood and School Years," "Army and War Years," "Design Activities," "Political Activity," "Contribution to Gunsmithing," "On the Path to the Major Invention of AK-47," and "Messages to Descendants."