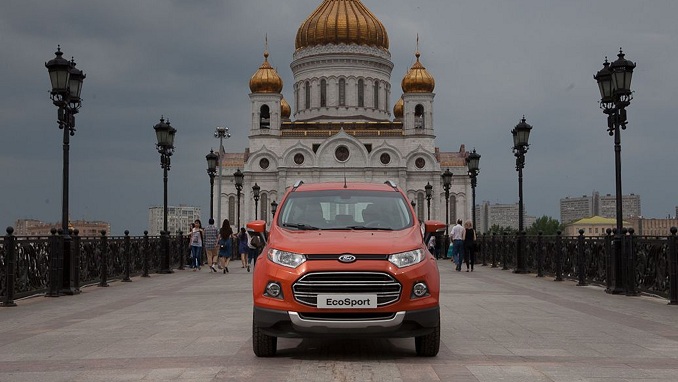 U.S. carmaker Ford Motor Co could close two plants in Russia as part of its global plan to restructure operations in unprofitable regions, Reuters reported citing three industry sources.
In case the company decides to close the plants, Ford would probably produce only light commercial vehicles in Russia, two of the sources told the news agency.
According to them, the carmaker could close its site in the northern Leningrad region and one of its plants in the central region of Tatarstan. The sources said no final decision had been made.
Ford's business in Russia is operated via a joint venture with Russian automaker Sollers. The company has the capacity to produce 360,000 vehicles a year in Russia.
A spokeswoman for Ford in Russia said discussions were ongoing about reorganizing the Russian business as part of Ford's new global strategy.
"A final decision will be made in the second quarter of 2019," the spokeswoman said. Currently, "all plants are working as normal," she said, but declined to comment on whether the plants in the Leningrad region and Tatarstan would close.
Ford sold 53,234 vehicles in Russia last year, up 5.7 percent from 2017 but well behind 12.8 percent growth in Russia's overall car market, and its share of market has fallen to 3 percent from 3.8 percent in 2013.
Its key competitors in Russia – Avtovaz, Volkswagen, Kia, Hyundai and Toyota – are seeing their share increase, and their sales outpace the market. Both Ford and Sollers declined to comment about the financial health of the business.
Ford was the first international carmaker to launch vehicle assembly in Russia, opening a plant in St Petersburg in 2002. In 2011, it set up a joint venture with Sollers, and the venture took out a 39 billion rouble ($593 million) loan from Russian bank Vnesheconombank (VEB).