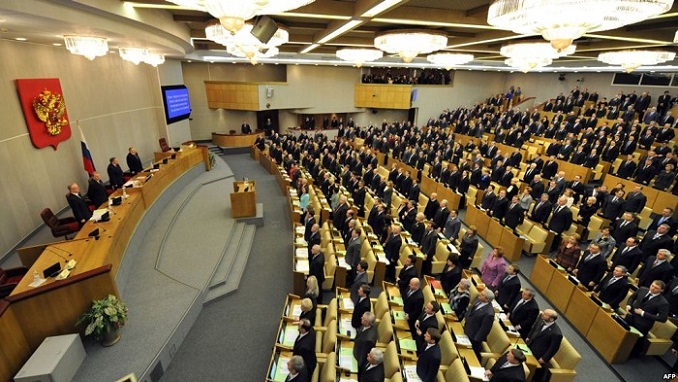 Members of Russian State Duma's Legislative Council will discuss the draft law on Russian countersanctions against Western countries on May 11, and the bill is expected to be approved in the first reading on May 15, the council's chairman Vyacheslav Volodin told Kommersant.
On that same day the lawmakers will adopt the State Duma's decree and will describe the main approaches to the bill's adoption in the second reading so that the text of the project does not mention "specific industries or products," Volodin said.
According to the chairman, representatives from the business community, sectoral ministries and experts within the legislative council of the State Duma would once again discuss the draft law on May 11.
The bill's authors include Volodin himself, and the leaders of all State Duma factions. Several State Duma co-executing committees later criticized it, since the bill's stance on imports of pharmaceuticals, as well as working conditions for energy companies, raised concerns.
The relevant committee on economic policy will discuss the bill on May 11 after the meeting of the council, its chairman Sergey Zhigarev said. He noted that the plan had "many amendments", in addition, it has "an unusually large number of co-executors," whose reviews should be studied in detail.
"Many people are inclined to make the norms of the bill universal without mentioning specific industries and products," Volodin told Kommersant.
He noted that adopting the bill on May 15 and then adding notes for the second reading on the same day would help society "get an understanding of what we will eventually come to and that we will adhere to the principles of transparency and dialogue."