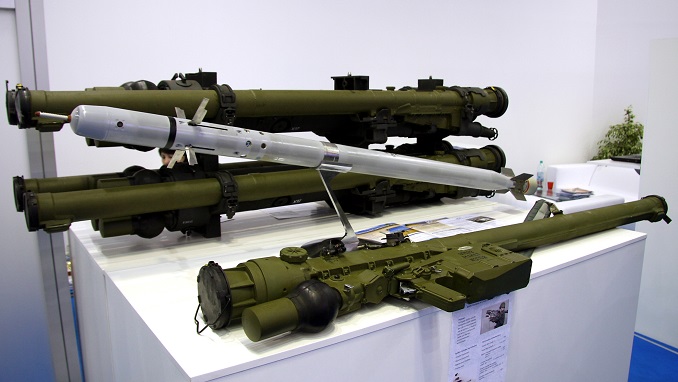 After a series of delays, Russia has been declared the lowest bidder in the Indian Army's multi-billion dollar deal for man-portable air defense systems on Monday, official sources confirmed. However, there are concerns over the selection as well as the threat of U.S. sanctions for arms purchases from Russia, The Economic Times reports.
"The Igla-S bid from Rosoboronexport of Russia has been declared the L1 in the Very Short Range Air Defense (VSHORAD) deal," a defense official said.
The Request for Proposal (RFP) was first issued in October 2010 for over 5000 missiles, 258 single launchers and 258 multi-launchers estimated to cost $900 million and trials began in 2012. Five contenders responded and eventually, three made it to the trials – MBDA of France, Rosoboronexport of Russia and SAAB of Sweden. Eventually, all three companies were declared complaint after the re-trials last year, according to another official.
The official source said that of the three contenders, the MBDA bid was the most expensive at about $3.68 billion, SAAB at about $2.6 billion and Rosoboronexport at around $1.47 billion. The benchmark price decided by the Army was just over $2 billion. This led to a division within the ministry at such a low bid from the Russians compared to the benchmark price arrived at by the Army.
Another concern is the U.S. sanctions under the Countering America's Adversaries Through Sanctions Act (CAATSA) law that restricts defense purchases from Russia, Iran and North Korea. The U.S. is yet to grant India a waiver for the $5.43 billion S-400 air defense deal with Russia signed in early October.
As per requirements, the system should have a maximum range of 6km, altitude of 3km along with all-weather capability and will replace the existing Igla in service which is in urgent need of replacement, Indian media said.