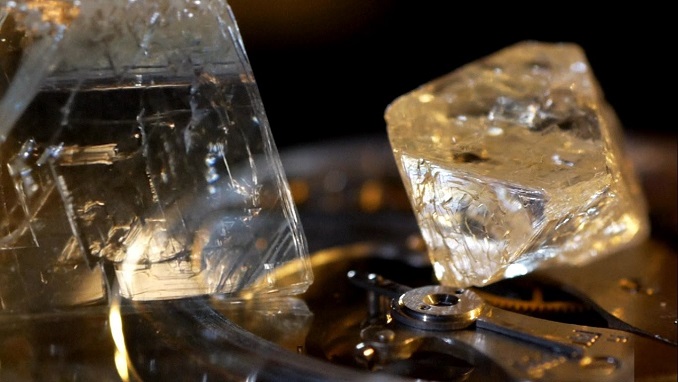 Russia is making a big return to investment in Africa after a decades-long absence, looking to broaden its activities and influence with a switch from its traditional focus on arms and grain exports to oil and nuclear energy, AFP writes.
Russia's business footprint in Africa is relatively small, about the same size as that of Turkey, another country that has been looking to expand its influence on the continent. Overall Russian trade with Africa stood at about $20 billion in 2018, less than half the continent's trade with France and 10 times less than with China.
The numbers have been growing, however. Russian exports to Africa doubled in the last three years and have risen from one percent of total exports five years ago to four percent now.
President Vladimir Putin hosts dozens of African leaders next week as Russia seeks to reassert its influence on the continent and beyond.
The heads of some 35 African countries are expected for the first Africa-Russia Summit in the Black Sea resort of Sochi next Wednesday and Thursday.
For Putin, the summit is a chance to revive Soviet-era relationships and build new alliances, bolstering Moscow's global clout in the face of confrontation with the West.
"Russia has always been present in Africa, this is a very important continent," Putin's spokesman Dmitry Peskov said ahead of the summit.
Africa is almost entirely lacking in atomic energy, with just one nuclear power station on the whole continent, in South Africa. Russian-built nuclear power stations have a price advantage over Western competitors and its nuclear agency Rosatom offers attractive financing deals to customer countries.
It has already signed preliminary agreements on nuclear projects with Egypt, Nigeria, Sudan, Kenya, Ghana, Zambia and Uganda. So far only Egypt has signed an agreement to build a station, one with four reactors at Dabaa on the Mediterranean coast by 2028 or 2029.
The world's top diamond producer, Russia's Alrosa, founded the Catoca mine in Angola in 2003. The Russians even built a hydroelectric power station to provide electricity for its operations. Since 2014 Alrosa has also been searching for new deposits in the country. Alrosa this year announced it will also start mining activities in Zimbabwe.
Aluminium giant Rusal, formerly a target of U.S. sanctions, is meanwhile mining bauxite in Guinea and has decided to reopen an aluminum refinery there closed since 2012.