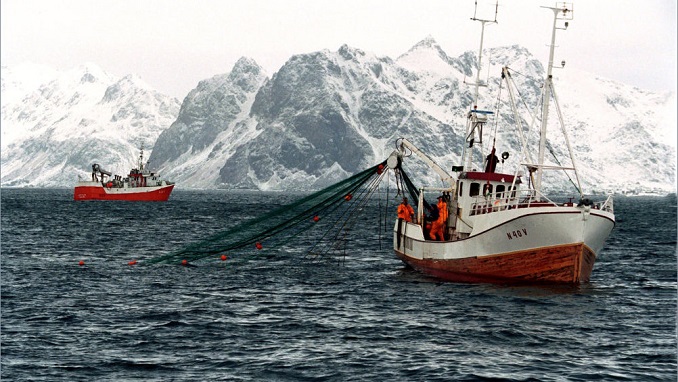 The head of Russia's state fisheries authority, Ilya Shestakov, said on Thursday his agency estimates the potential of the fishing industry at 2 trillion rubles ($31.7 billion), Port News reports.
"We have conducted a research, we estimate the multiplicative effect of (Russian) fishing industry at 2 trillion rubles, which is slightly less than 2% of Russia's GDP," he said, adding that "the analysis does not include the debt burden and, obviously, there are also investment programs," the Federal Agency for Fisheries chief said.
According to Shestakov, currently, the sector is actively attracting credit resources and has huge investment potential. "Sberbank acts as the main creditor of the sector," he noted.
According to the data provided by the credit organization, Russia's fishing fleet stands at 550 vessels, while the number of companies in the sector is 7,900 with 60,000 employees. Sberbank estimates the sector's exports at $4.5 billion.
In May, Russian authorities said they plan to nearly double the country's total seafood exports and upgrade it's fishing and aquaculture industry in the next five years.
This week, Petr Savchuk, deputy head of the Russian Federal Agency for Fishery, said the country was planning to grow its total export potential from $5.5 billion to $8.5 billion in the next few years.
Russia is already the fourth largest global exporter of seafood by volume. Last year, the country produced 5.15 million metric tons of seafood, as well as started the construction of 35 new fishing trawlers, according to Rosrybolovstvo. While the volumes remain high, Russia is losing a significant chunk of the added-value processing to China, a situation the state is keen to remedy.