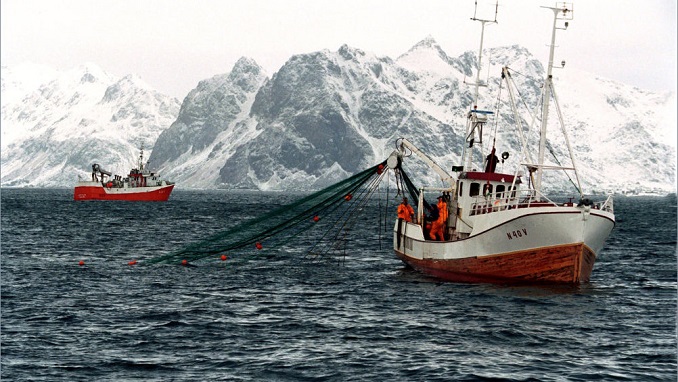 Russian authorities plan to nearly double the country's total seafood exports and upgrade its fishing and aquaculture industry in the next five years, Undercurrent News reports.
This week, Petr Savchuk, deputy head of the Russian Federal Agency for Fishery, said the country was planning to grow its total export potential from $5.5 billion to $8.5 billion in the next few years.
Russia is already the fourth largest global exporter of seafood by volume.
"There has been around $5 billion invested in the Russian fish industry, and this is just the beginning," said Savchuk, via a translator. "That was actually the task that was given to the ministry of fisheries by the Russian state."
Last year, Russia produced 5.15 million metric tons of seafood, as well as started the construction of 35 new fishing trawlers, according to Savchuk. While the volumes remain high, Russia is losing a significant chunk of the added-value processing to China, a situation the state is keen to remedy.
Construction on 20 new seafood processing plants was started in Russia last year, centered primarily around the huge fishing ports on the Far East seaboard, Savchuk said.
"There is already a project started with the Russian railway company, and the whole idea is to create a couple of hubs in the territory of Russia through which the products from the Far East will be brought to other parts of the country," said Savchuk. "There's a couple of hubs they're developing, for example in Yekaterinburg, Novosibirsk, Rostov-on-Don and other big cities of Russia where big refrigerator storage is being built in order to store the cod."
Savchuk also noted that although Vladivostok has for years been the center of Russia's Far Eastern fishing operation, recent years has seen other areas of Kamchatka, and particularly Petropavlovsk-Kamchatsky emerge as a new hub for Russian fishery products.