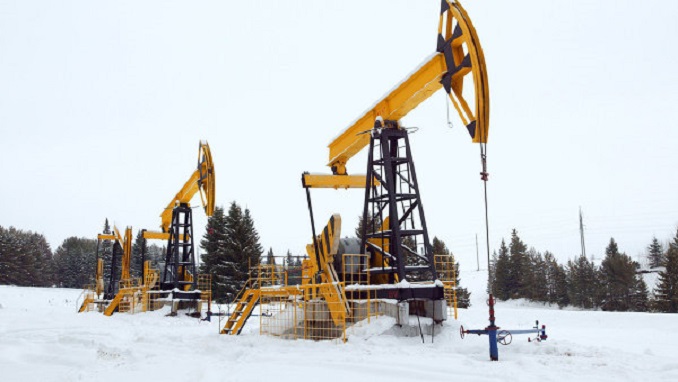 Russian companies sent nine ships carrying more than 3 million barrels of crude oil and petroleum products to the United States last week, the highest amount since 2011, McClatchy reports citing a review of the U.S. Bill of Ladings database by investment bank Caracas Capital.
Amid debilitating oil sanctions lodged against Venezuela's state-run oil company, PDVSA, only two ships carrying 766,000 barrels of crude oil from Venezuela arrived in the United States last week, said the bank, which tracks Venezuelan oil shipments.
According to Russ Dallen, a managing partner at the investment bank who advises U.S. officials on Venezuelan matters, "the import data is clear evidence that Russia is profiting off the geopolitical battle, selling into the U.S. market while helping to prop up the Caracas leadership that Washington is aiming to replace."
"The amazing thing is that Russia is replacing Venezuela in the U.S. markets," Dallen said. "They're taking advantage of the incompetence of Venezuela and expanding into the United States market."
The last time Russia sent more than three million barrels of oil to the United States was in 2011 before the U.S. imposed sanctions over Russia's annexation of Crimea.
Meanwhile, RIA news agency reported that the Russian Financial Corporation (Rusfincorp) will take over the Russian accounts of Venezuelan companies, including state oil firm PDVSA, citing sources.
Last month, Reuters reported that Russian lender Gazprombank had decided to freeze the accounts of PDVSA and halted transactions with the firm to reduce the risk of the bank falling under U.S. sanctions.
The agency cited two sources familiar with the negotiations as saying that Russian authorities made the decision to move the Venezuelan accounts after consultations with their counterparts and business in the South American country.
"Rusfincorp will become the key bank for servicing all Venezuelan business, primarily PDVSA," one of the sources said.
Rusfincorp was founded in 1993 and is owned by Russian state arms exporter Rosoboroneksport. The United States imposed sanctions against the company and some businessmen in April 2018 in one of Washington's most aggressive moves to punish Moscow for its alleged meddling in the 2016 U.S. election and other "malign activity."