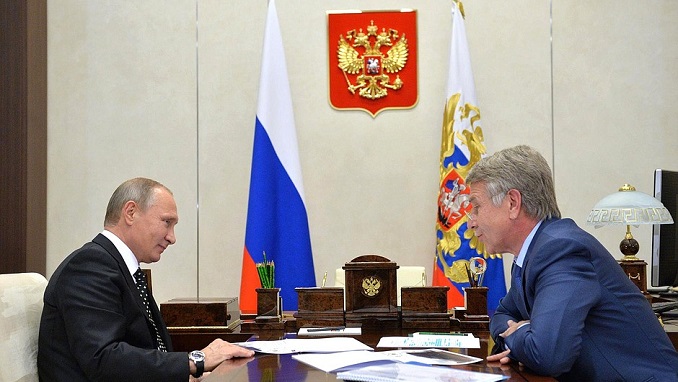 The richest Russian on the Forbes billionaire list, Novatek chairman Leonid Mikhelson, became even richer on Tuesday after selling a 10% stake in its Arctic LNG 2 project to France's Total, state-run news agency TASS reported.
The $24 billion majority shareholder of Russia's largest, privately owned natural gas company, inked a $2.5 billion deal with Total on Tuesday for a liquefied natural gas project estimated to cost $21 billion, though that price keeps falling. In January, Mikhelson said it was worth around $45 billion.
The deal for the sale of 10% of Novatek's Arctic LNG-2 project was signed last year at the St. Petersburg International Economic Forum—deemed the Russian Davos—in the presence of president Vladimir Putin and France's president Emmanuel Macron.
Eight Russian billionaires were named in Forbes' list of 100 richest people in the world for 2019. Along Mikhelson, other Russians include Vladimir Lisin, chairman of steel maker NMLK, who is in 45th place with an estimated wealth of $21.3 billion; and Vagit Alekperov, president of oil company Lukoil, with $20.7 billion.
The main shareholder and chairman of steel and mining company Severstal, Alexey Mordashov, Sibur co-owner Gennady Timchenko, Nornickel owner Vladimir Potanin, and oligarchs Mikhail Fridman and Andrey Melnichenko were also included on the list of 100 richest people.
Billionaires Alisher Usmanov and Roman Abramovich — both major football club investors — were listed in 106th and 107th place respectively.
Overall, 98 Russian citizens were included in Forbes' list of 2,153 billionaires, making Russia the country with the fifth-highest representation.