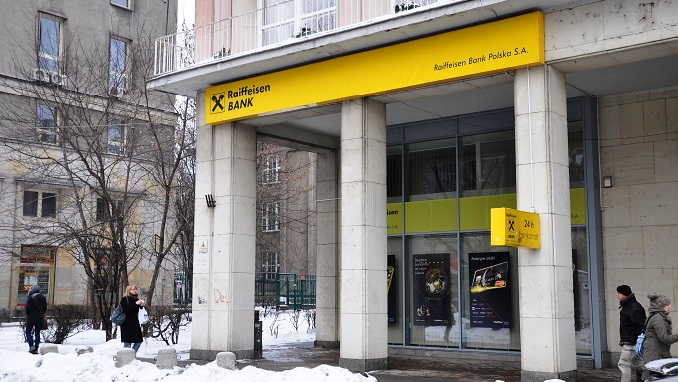 Some of Europe's biggest banks are being drawn into money-laundering allegations centered on dirty Russian funds, adding to the scandal in an industry still recovering from the financial crisis, Bloomberg reports.
Lenders from Danske Bank and Swedbank AB to Raiffeisen Bank International and several Dutch institutions and are alleged to have handled a broad range of suspicious transactions involving Russian money. Danske has lost half its market value since admitting its role in a money laundering scandal in 2016.
The scandal, first revealed by the Organized Crime and Corruption Reporting Project (OCCRP), has rocked the financial systems of over a dozen countries. It is based on what it said were leaked documents detailing transactions worth more than $470 billion sent in 1.3 million transfers from 233,000 companies.
The disclosures describe a network of banking relationships that was used to export funds from criminals in countries from the former Soviet Union to Western nations, often via Estonia and Lithuania. Investigations are under way in the Baltic nations, the U.S., the U.K. and the Nordic countries, but almost daily revelations suggest there are more surprises to come on the scale of the misconduct.
Raiffeisen Bank International led declines in European banking shares after the fresh round of revelations – dropping as much as 15 percent – after Bill Browder's Hermitage Fund said the bank ignored warning signs that would have helped stop the laundering of funds from Russian criminal activity.
Separately, another OCCRP report said this week that an estimated $4.6 billion was sent to Europe and the U.S. from a Russian-operated network of 70 offshore companies with Lithuanian accounts. Dutch banks' shares fell after the report, named the Troika Laundromat, which shows the three largest lenders in the country were used to move cash from Russia.