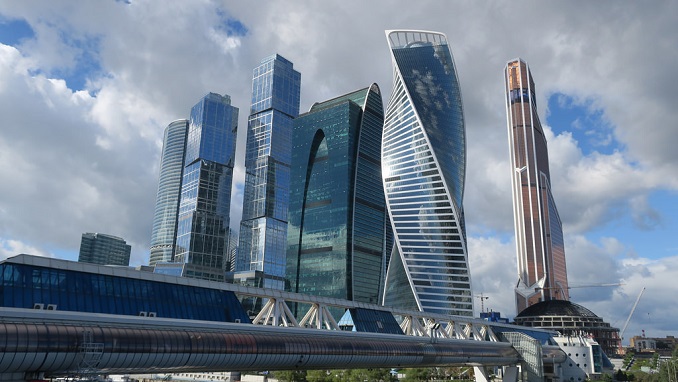 The Russian capital is becoming more welcoming to startups and aims to enter the top three global destinations for upcoming businesses by 2030, Alexey Parabuchev, general director of the Moscow Agency of Innovations, has said, according to bne Intellinews.
Moscow has moved up from 14th to 10th place in the latest ranking of cities with the best ecosystems for startups, according to consultancy StartupBlink.
"Competition among the top 50 cities in the ranking is very tough, and the top 10 places are held by the strongest traditional leaders. Moscow is the only new city in the top 10 compared to the previous ranking compiled in November 2017, having overtaken Paris," Parabuchev told TASS news agency last week.
"Moscow's innovation ecosystem continues to develop rapidly, and the city is fully capable of progressing to sixth place in the ranking by 2021. To achieve this, it will have to overtake cities like Seattle, Chicago, Berlin and Tel Aviv. The next target, which can only be achieved through the concerted efforts of business, the city and innovators, is to take third place behind the undisputed leaders San Francisco and New York, but ahead of London," he added.
Parabuchev says that there are currently over 4,500 startups operating in Moscow and there are plans to increase the number of co-working spaces, to promote "breeding grounds" for fledgling enterprises. In addition, the city has 35 technoparks for hi-tech companies and plans to open a similar site for the creative industries in the near future.
A dedicated citywide centre has been set up for startups in the Digital business space. "The city will continue to work on ensuring that Moscow startups get timely information about where precisely their developments can be deployed. The city will be running hackathons, where teams compete to find solutions for real issues faced by the city and business. We hope that many of those who take part in the hackathons will go on to create their own companies," noted Parabuchev.
Internet penetration in Russia is high and 80% of Muscovites now use smartphones. The new-generation 5G networks are scheduled to appear in Moscow in 2020-2021.