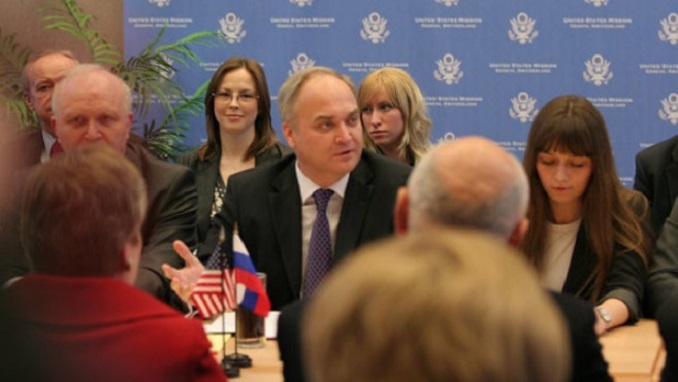 United States and Russia will start addressing the matter of resuming the work of embassies and the process of issuing visas, TASS informed.
According to Yevgeny Ivanov, Russian Deputy Foreign Minister, the format of these consultations is currently being determined.
Ivanov said that Ambassador Anatoly Antonov already arrived in Washington DC, adding that the process of creating working groups, a topic that Russian president Vladimir Putin addressed will be explored.
Anatoly Antonov arrived in the US on Sunday and resumed his duties after he was recalled by Russia for consultations.