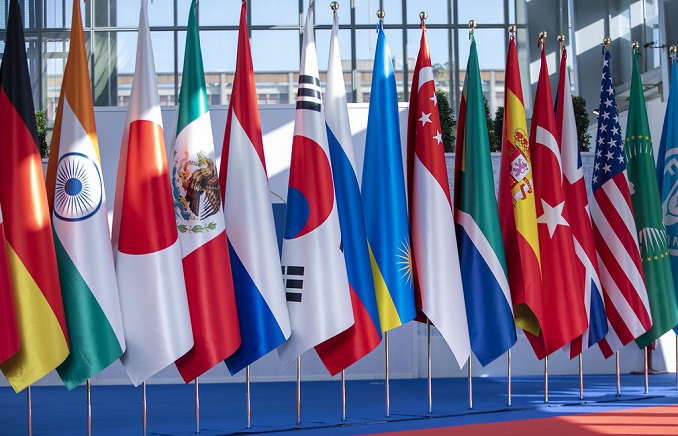 On Thursday, diplomats will convene in Bali for a meeting. The G20 foreign ministers will be coming at the same time, DW reports.
The conference will be obscured by issues related to Russia's decision to invade Ukraine, and Sergey Lavrov, Russia's top diplomat, will be among the foreign ministers there.
Bali is the destination for a meeting of the top diplomats from the Group of 20 major and emerging nations. The agenda is centered on international cooperation and food and energy security.
"It is in the interest of us all to ensure that international law is respected and adhered to. That is the common denominator," German Foreign Minister Annalena Baerbock said ahead of the summit.
The UN has issued a warning about an "unprecedented wave of hunger and destitution," and US Secretary of State Antony Blinken, Lavrov, and Chinese Foreign Minister Wang Yi are all expected to attend the meeting. Western governments are growing increasingly concerned about how the Ukraine conflict will affect the price of food and energy.
However, Lavrov's attendance is what is worrying western diplomats the most.
The long-serving foreign minister of President Vladimir Putin and some of Russia's most vocal detractors will meet in person for the first time at the summit since the invasion started on February 24.
According to the Russian news agency TASS, Lavrov had intended to hold meetings with several G20 colleagues outside of the summit. However, a number of ministers, including Baerbock and the US Secretary of State Antony Blinken, have said they would not be meeting with the top diplomat for the Kremlin.
It wouldn't be a "regular summit" or "business as usual," according to Christian Wagner, a spokesman for the German Foreign Ministry.
The US State Department declared on Tuesday that Blinken will be a "full and active participant" in the summit discussions despite the prospect of a protest. However, it added that there would not be a scheduled discussion between the US and Lavrov and since Moscow has not taken diplomacy seriously.