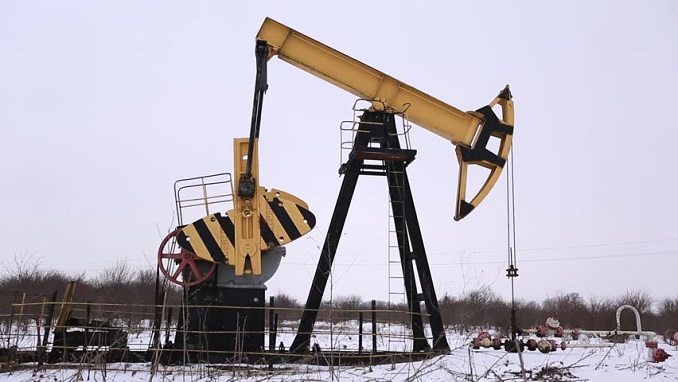 The new OPEC+ deal to reduce production announced on April 10 will compel Russia's oil industry to scale down the production of liquid hydrocarbon by 8.4% in 2020, Kommersant writes. 
This is the lowest level since 1994, when production in Russia fell by about 10% over three years after the collapse of the Soviet Union. In absolute terms, a decrease in oil production will be about 46.6 million tons, a larger drop in the history of modern Russia was recorded only in 1992 (63 million tons).
According to Kommersant's sources in the government, "it was essential to stop the falling prices at all costs." To do so, an agreement with Riyadh was required, and some concessions had to be made. Other sources said that geopolitical issues had been taken into account while hammering out a deal with the United States and Saudi Arabia, which required a trade-off.
The vast majority of the paper's interlocutors in the industry highlighted the need to cut production under the current extraordinary situation. They also agreed that a controlled decline is more preferable than a chaotic shutdown of wells, which would result in substantially lower prices. According to Vygon Consulting's Marina Mosoyan, if Urals plummeted as low as $10 per barrel, the decline in production of the existing well stock could reach 20% (about 85 million tons per year). At a Urals price of $20 per barrel, production may decline by 5%, mainly due to hard-to-recover oil.
At the same time, production cuts, at least in the foreseeable future, will not result in an increase in oil prices. According to most forecasts, the average oil prices are unlikely to substantially surpass $30 per barrel. The last time such low prices were observed had been in 2003-2004 ($29-38 per barrel of Brent respectively).
That said, companies are likely to switch to Plan B, which has been in their arsenal since the 2008 crisis, the paper quotes Managing Director of Advance Capital Karen Dashyan as saying. "To begin with, all major investment in geological exploration will be put on hold. Major projects involving the construction of pipelines and infrastructure for new fields are likely to be frozen. Upgrading refineries and large-scale logistics projects will be frozen as well with a high degree of probability," he stressed.