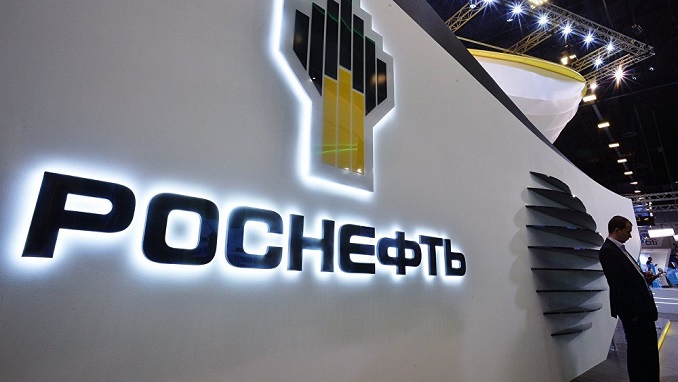 Just days after he was appointed as acting editor-in-chief of Russian business newspaper Vedomosti, Andrey Shmarov has intervened to remove an op-ed by columnist Konstantin Sonin titled, "A Hard Time of Responsibility," criticizing Rosneft CEO and Putin ally Igor Sechin, The Bell reports.
The article was initially published around 10 p.m. on April 12. After midnight, the article disappeared from Vedomosti's website (the original URL now leads to an error page).
Vedomosti online chief editor Maxim Tovkailo later confirmed to The Bell that Shmarov personally deleted Sonin's article.
"I think it was a mistake and I tried to talk Shmarov out of it, but he said it's his decision as editor-in-chief. As acting editor-in-chief, he has the right to do this. I think this decision will lead to us hemorrhaging subscribers, which will impact the newspaper's financial performance. I warned Shmarov about that," Tovkailo said.
After his article was removed from Vedomosti, Konstantin Sonin posted the text on Facebook. In the op-ed, he argues that Rosneft's recent decision to sell its Venezuelan assets to other Russian state-owned companies will tarnish Rosneft CEO Igor Sechin's legacy. Sonin jokes that this is regrettable because Rosneft has lost taxpayers' money and damaged Russia's economy in worse ways under Sechin in years past.
On the morning of April 13, Sonin's op-ed briefly reappeared on the newspaper's website at its original URL and Vedomosti shared links on its social media accounts, but the article was soon deleted again.
In late March 2020, after the owners of the newspaper Vedomosti confirmed that they'd reached a preliminary agreement to sell off the publication, deputy editors appealed to the paper's new owners in a letter where they warned that the newsroom is in chaos, advertisers are in shock, and subscribers are demanding refunds for paid subscriptions.
The letter's authors argue that the only remedy is to appoint a new chief editor from among the newsroom's own ranks. The appeal to Vedomosti's new owners followed Shmarov's interference in a published report where he secretly changed the headline for a story about Russia's largest oil producer, Rosneft.
The crisis follows the decision by Vedomosti's new owners to install a new editor-in-chief in Shmarov, who promptly alienated the staff in a bawdy introduction where he touted his ignorance about Vedomosti's own code of ethics, professed not to read the newspaper itself, and then defended Harvey Weinstein and expressed skepticism about the very concept of sexual harassment.