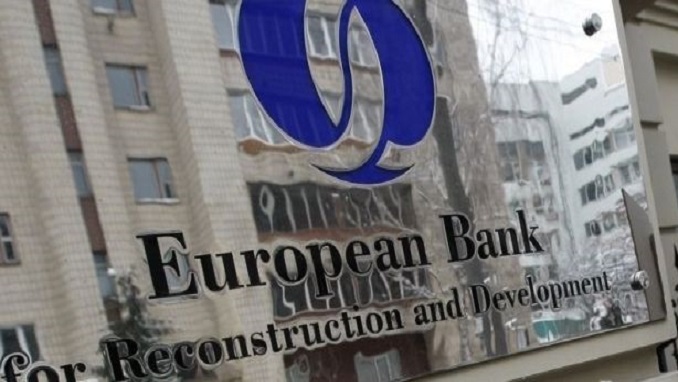 The EBRD and European Union are formalizing a pledge for the European Commission to provide assurances to support €70 million in recent EBRD loans to Ukrainian companies that provide essential services to the nation's real economy, a press release from EBRD states.
This will further strengthen their already close cooperation on supporting Ukraine in times of war.
These loans, which make up a portion of the $1 billion the EBRD will invest in Ukraine in 2022 along with partners and donors, include €50 million in liquidity support for UkrZaliznytsya (UZ), the country's railway corporation, as well as support for the pharmaceutical sector.
The EBRD's risk of disbursement in the current war context will be partially reduced by the guarantees from the European Union's EFSD, the funding arm of the EU External Investment Plan boosting investment in Africa and the EU Neighbourhood.
In Lugano, Switzerland, on the sidelines of an international conference to start organizing Ukraine's post-war reconstruction, EBRD President Odile Renaud-Basso and the European Commission Executive Vice-President Valdis Dombrovskis met to sign the deal.
President Renaud-Basso said that they are happy to contribute to the ongoing operation of important services and industries that support preserving citizens' daily access to essential services in conjunction with the European Union, adding that the real economy must continue to function.
The EBRD is giving priority to five areas in order to address the current needs of the Ukrainian economy: trade finance, energy security, essential infrastructure, food security, and providing liquidity to pharmaceutical companies.
Risk-sharing with partners will be a part of all investments.
The Russian invasion on Ukraine on February 24 was swiftly denounced by the EBRD, which also vowed to support Ukraine.
The Board of Governors of the EBRD agreed in early April to permanently ban Belarus and the Russian Federation's access to EBRD financing, and the Bank has since closed its offices there.