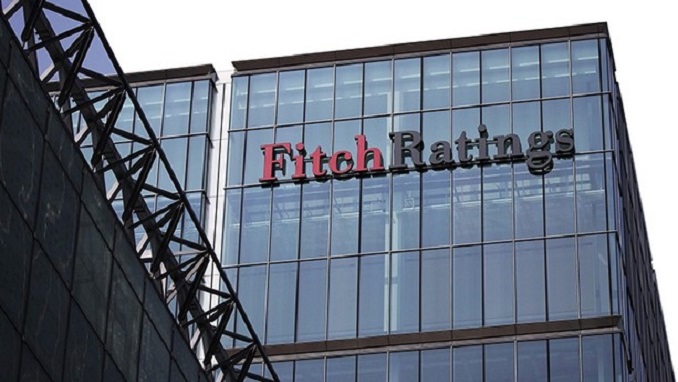 International agency Fitch Ratings said in a statement it had affirmed Russia's long-term foreign-currency Issuer Default Rating (IDR) at 'BBB' with a stable outlook, TASS reports.
"Russia's 'BBB' IDRs reflect its credible and consistent policy framework, a strong external balance sheet (with a net external creditor position of 46% of GDP and the highest external liquidity ratio in the 'BBB' category) and strong public finances, including the lowest level of general government debt/GDP in the peer group," the agency said in a statement.
"The Stable Outlook reflects a policy response to both the Covid-19 shock and extreme volatility in oil prices that has helped anchor macroeconomic stability and preserve the strength of the sovereign balance sheets," it said. "A strong commitment to inflation targeting, exchange rate flexibility and a prudent fiscal strategy support Russia's increased resilience to shocks and reduce the impact of oil price volatility on the economy."
At the same time, Fitch believes that high geopolitical risk and limited structural reform prospects continue to constrain the rating.
Fitch forecasts GDP growth of 3.0% in 2021, with the second wave of COVID-19 weighing on activity early in the year, according to the international ratings agency's forecasts.
"The infection rate has come down somewhat in recent weeks and the government is expected to employ more limited restrictions than in 2Q20. We assume strengthening activity from 2H21, driven by domestic demand and helped by vaccination roll-outs," Fitch said.
At the same time, Fitch projects that GDP growth will edge down to 2.7% in 2022, and estimates Russia's potential growth at around 1.2%. Despite "some progress against the government's economic reform program," the agency's experts "see little prospect of significant reform of property rights, the judicial system and other institutional constraints to private sector investment that weigh on growth."
Russian finance minister's opinion
According to Russian Finance Minister Anton Siluanov, the move demonstrates that Russia managed to successfully cope with negative consequences of the 'corona crisis.'
"The second confirmation of Russia's sovereign credit rating since the start of the year, this time BBB with stable outlook by Fitch Ratings, is yet another evidence proving that the Russian economy is successfully coping with negative consequences of the 'coronacrisis'," he told reporters.
"As Fitch Ratings notes, a prudent fiscal strategy combined with the Bank of Russia's inflation targeting and floating exchange rates ensured Russia's high resilience to external shocks," he said.
In his words, accumulation of fiscal reserves and sustainable economic growth can lead to further improvement of Russia's rating by Fitch.
On January 16, the S&P global rating agency affirmed Russia's long-and short-term foreign currency rating at 'BBB-/A-3' with 'stable' outlook.