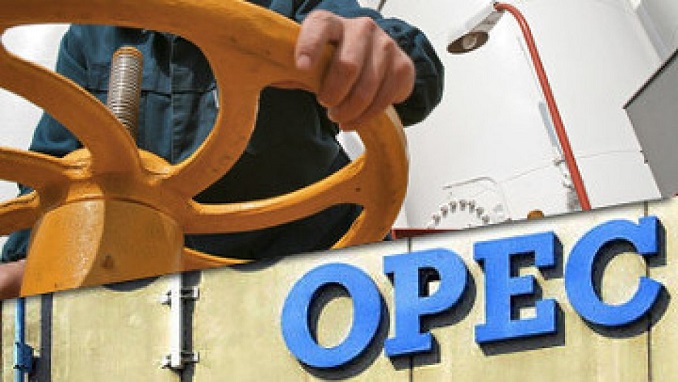 The Organization of Petroleum Exporting Countries (OPEC) has proposed a larger-than-expected cut in oil production to help support prices and will press the message to non-cartel members, including a reluctant Russia, in a meeting on Friday, the Washington Post reports.
OPEC said on Thursday it wanted to cut supplies by an extra 1.5 million barrels per day (bpd) until the end of the year — a deeper reduction than earlier suggested and for a longer period than had been expected.
The cartel had been expected to seek cuts of 1 million bpd and only through June of this year to help boost prices, as an economic slowdown appears likely amid the global coronavirus epidemic — a situation OPEC calls "unprecedented".
"The COVID-19 outbreak has had a major adverse impact on global economic and oil demand forecasts in 2020," OPEC said in a statement.
Russia and Kazakhstan, members of the broader OPEC+ group — which will meet on March 6 in Vienna — said they had not yet agreed to a deeper cut, putting a potential new agreement in danger. OPEC+ already has a deal in place for cuts of 2.1 million bpd. Any new cuts would be on top of that.
Saudi Arabia is OPEC's biggest producer and has been pushing for a significant cut to lift oil prices that have tumbled 20 percent since the start of year and 8 percent in the past month.
Moscow, which relies heavily on income from oil exports, has pushed back on larger output reductions. Russian Finance Minister Anton Siluanov said on March 5 that Moscow was prepared for the effects of lower oil prices if no deal is reached.
Reuters quoted sources as saying negotiations between OPEC and Moscow had been more difficult than in the past. The news agency quoted two OPEC sources as saying if Russia failed to agree, the Saudis could insist on ending OPEC production limits entirely, possibly leading to a major decline in prices.
Gary Ross, founder of Black Gold Investors, told Reuters a worst-case scenario in which Saudi Arabia returned to full production would send oil prices down from $46-$50 a barrel currently to $25-$30.
The lower level would be economically painful for OPEC members — many of which are already struggling at current prices — but also for Russia, which needs about $40 a barrel for its budgetary requirements.