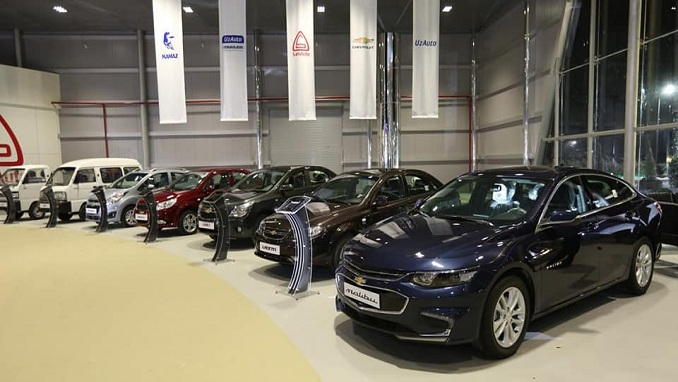 GM Uzbekistan, a joint venture between the Uzbek government, local automaker UzAvtosanoat and General Motors, plans a wide-ranging expansion and renewal of its product range within the next several years, according to Ward's Auto.
Rustam Kadyrov, head of strategic planning for UzAvtosanoat, said particular attention will be paid to production of a new low-cost flagship sedan aimed at both domestic and foreign markets. The new car, which probably will be produced under the Ravon brand, is expected to be priced no higher than $10,000.
Planned production capacities are not disclosed, although GM Uzbekistan sources say they could reach 100,000 cars annually and ensure profitability.
One of GM Uzbekistan's main export markets will be Russia, where it wants the new model to compete against Lada cars, especially that country's best-selling sedan, the flagship Lada Granta, which is produced by local automaker AvtoVaz.
GM Uzbekistan also plans to localize production of at least three crossovers at the Uzbek JV, particularly the Equinox, Trailblazer and Traverse.
The current range of GM Uzbekistan comprises eight models produced under the Chevrolet and Ravon brands: the Spark, Nexia, Cobalt, Lacetti, Tracker, Malibu, Damas and Labo. The cars are manufactured at three production sites.
The largest of those facilities is the Asaka plant, which employs about 8,000 workers and has the capacity to produce 250,000 vehicles a year. The combined capacity of the other two production sites, located in the cities of Pitnak and Tashkent, is just 50,000.
GM Uzbekistan's production last year totaled 220,667 units, with December's 34,117 builds setting a company record. This year the company plans to increase production to 250,000 units, primarily cars. Particular hopes are put on increased output at Asaka, which has undergone a complete modernization in recent years, Ward's Auto informs.
The company was founded in 1996 by the Uzbek government and South Korean automaker Daewoo, and initially was known as Uz-DaewooAuto. Following Daewoo's acquisition by GM, the JV was renamed GM Uzbekistan in 2008 and continued building Uz-Daewoo-branded vehicles. Those models now are sold as Chevrolets. The Uzbek government owns UzAvtosanoat and has a 75% stake in the GM Uzbekistan JV, while GM holds the remaining 25%.