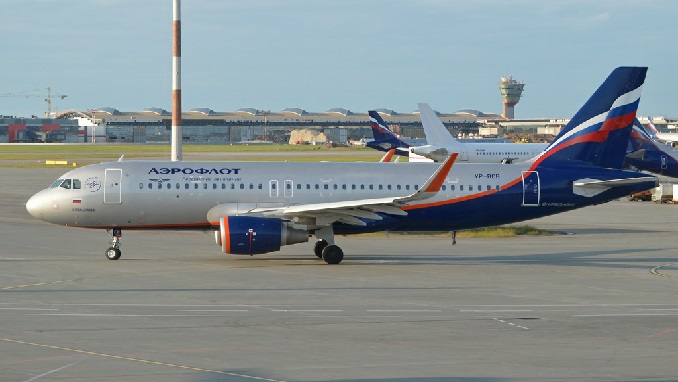 Russia's state-owned Aeroflot Group suffered a four-fold decrease in its net profits last year, Interfax reports citing the company's financial statement published on Monday.
In 2018, the group posted net profits of 5.7 billion roubles ($86.5 million), down from $349 million in 2017. Revenue climbed by 14.8 per cent to $9.3 billion and the group's net debt increased to $1.02 billion.
The group's operational expenses exceeded its revenues in the year, with the main contributors to the profits slump being the weakening ruble and an "unprecedented fast increase" in the average cost of jet fuel, the company said.
Unlike other struggling Russian airlines, Aeroflot, the country's national carrier, managed to remain in the black due to "other revenues" of 58.4 billion rubles ($887 million), a contribution that, according to industry experts, includes royalties paid by foreign airlines for rights to overfly Siberia. These payments are estimated at between $500 million and $700 million annually.
Along with title carrier Aeroflot, the group includes mid-market-oriented Rossiya Airlines, low-cost carrier (LLC) Pobeda Airlines and far-eastern subsidiary Aurora Airlines. The group's support business is represented, amongst others, by Sherotel, which manages the Sheremetyevo Airport-based Novotel hotel, catering company Aeromar and aircraft maintenance services provider A-Technics.
Despite the deteriorating financial performance, the group enjoyed an 11.1 per cent traffic growth last year, as its airlines collectively carried 55.7 million passengers. The international segment added 9.7 per cent (24.7 million passengers), with the remaining 31 million travelling domestically, a 12.3 per cent increase on 2017. Overall, the group's traffic growth outperformed the market, which grew on average by 10.5 per cent.
As reported previously by Vladimir Tasun, the head of Russia's Air Transport Operator Association, the country's airlines' collective losses for last year are estimated at 50 billion roubles ($770 million) due primarily to surging fuel costs and the depreciation of the national currency.