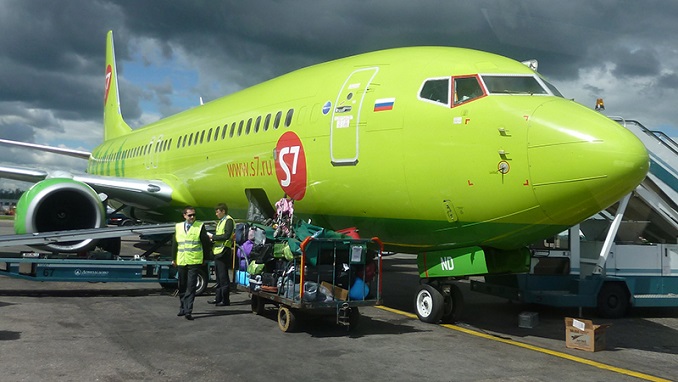 Russia's ministry for industry and trade has decided to abandon the Superjet 75 project, the shortened version of Russia's Superjet 100 regional jet, according to Vladislav Filev, owner and head of S7, Russia's second-biggest airline group.
S7 Airlines had, in April 2018, shown strong interest in – and indeed signed a letter of intent – for 50 SSJ75s, with an option for up to 25 more of the 75-seater aircraft.
"Two weeks ago I was at a meeting dedicated to the development of regional aviation and one of the officials of the industry and trade ministry reported that, due to insufficient demand, they would now not be proceeding with the 75-seat version of the Sukhoi Superjet. Their main customer is Aeroflot, which has ordered only the 100-seat version," Filev told Vedomosti. "At the meeting, they called our agreement with Sukhoi Civil Aircraft, [the producer of the SSJ], 'minuscule'," he added.
Filev insists that the Russian airline industry truly needs an aircraft with a 75-seat capacity. He points out that giving airlines the wrong-sized aircraft will result in a situation where the air transport industry will stop generating revenues and contribute to country's GDP – and will instead turn into a "leech, sucking money" from the federal budget.
"The ministry's reluctance to listen to the airlines will lead to catastrophic consequences," Filev warns. He criticizes the Russian aerospace manufacturing industry as being deficient and loss-making and points to "some operators of the SSJ-100 which are taking up to 60 percent of their income from state cash injections."
S7 Airlines is Russia's largest private airline and the second-biggest after state-owned flag carrier Aeroflot. It operates a fleet of 84 Airbus and Boeing narrow-bodies and 17 Embraer E-170 regional jets with a seating capacity for up to 78 passengers.