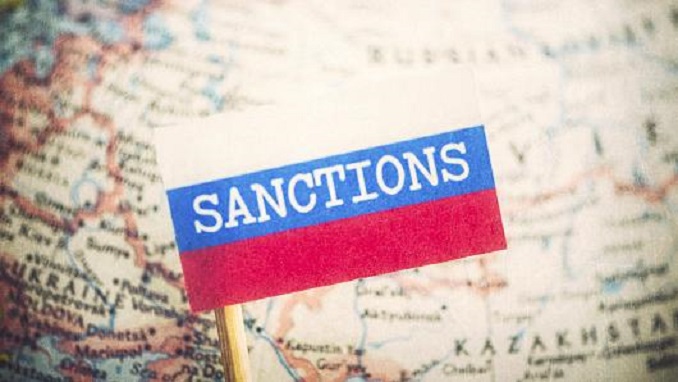 The United States has charged five employees of Russia's Sovfracht shipping company and three Syrians with supplying Syria with jet fuel in violation of U.S. sanctions, TASS reports.
The indictment alleges that the defendants used vessels owned by Transpetrochart Co. Ltd., a Russian-based company that owned the petroleum tankers Mukhalatka and Yaz, to transship jet fuel and other items surreptitiously to Syria.
All eight defendants were charged with one count of conspiracy to violate the International Emergency Economic Powers Act and one count of conspiracy to launder monetary instruments. They face years in prison, financial penalties, and forfeitures if convicted.
The Justice Department did not return a call seeking comment on the current whereabouts of the defendants and when they would face the charges.
In another indictment announced late on June 12, the U.S. also charged three Syrians with laundering millions of dollars by wiring dollars to sanctioned entities in Syria without obtaining a Treasury license to do so.
The purpose of U.S. sanctions on Syria is to thwart Syria's attempts to obtain weapons of mass destruction, the department said.
In April 2017, the United States Treasury announced one of the largest sanctions actions in history, designating 271 employees of Syria's Scientific Studies and Research Center (SSRC) as responsible for "developing and producing non-conventional weapons and the means to deliver them."
The sanctions block any property the Syrians might have in the United States and bars U.S. persons from any dealings with them.